DDSMART Talks for Dunkin' Donuts
To promote DDSMART from Dunkin' Donuts, we came up with the idea to create a video series hosted under a tab on the Dunkin' Donuts Facebook page featuring their Executive Chef, Stan Frankenthanler. He provides background on the line and educates consumers on choices available at DD.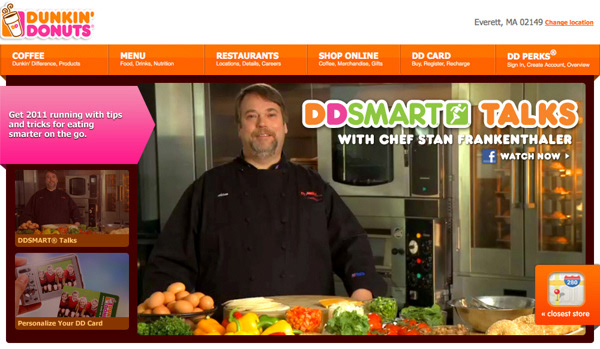 To promote the better-for-you DDSMART product line from Dunkin' Donuts, we created a series featuring the Executive Chef from Dunkin' Donuts talking about how they came up with a line of better-for-you choices when you're on the go.