Reintroduce an established brand 
While I was at Studiocom (part of the Y&R network), we were the Digital AOR for BMO Harris Bank. I was the creative lead managing integrated agency presentations and responsible for providing both high level creative strategy, as well as tactical executions for various projects.
BMO Harris Bank was launching a campaign to be reintroduced to the US market. I led the creative team that helped bring the brand to life in digital spaces both online and in the physical world.
From digital displays in-branch to the the BMO Harris Bank Marcus Center and social media to online advertising, we developed a suite of work that focused on who BMO is as a brand and what they stand for.
STRATEGY & CONCEPTS: REBRANDING PROJECT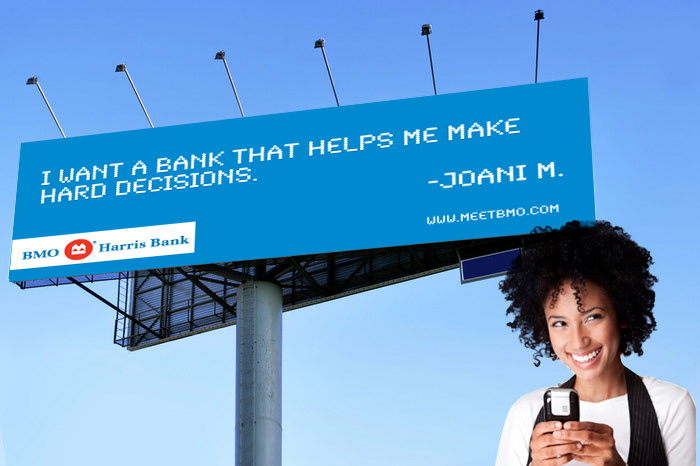 BMO HARRIS BANK PINTEREST BOARD CONCEPT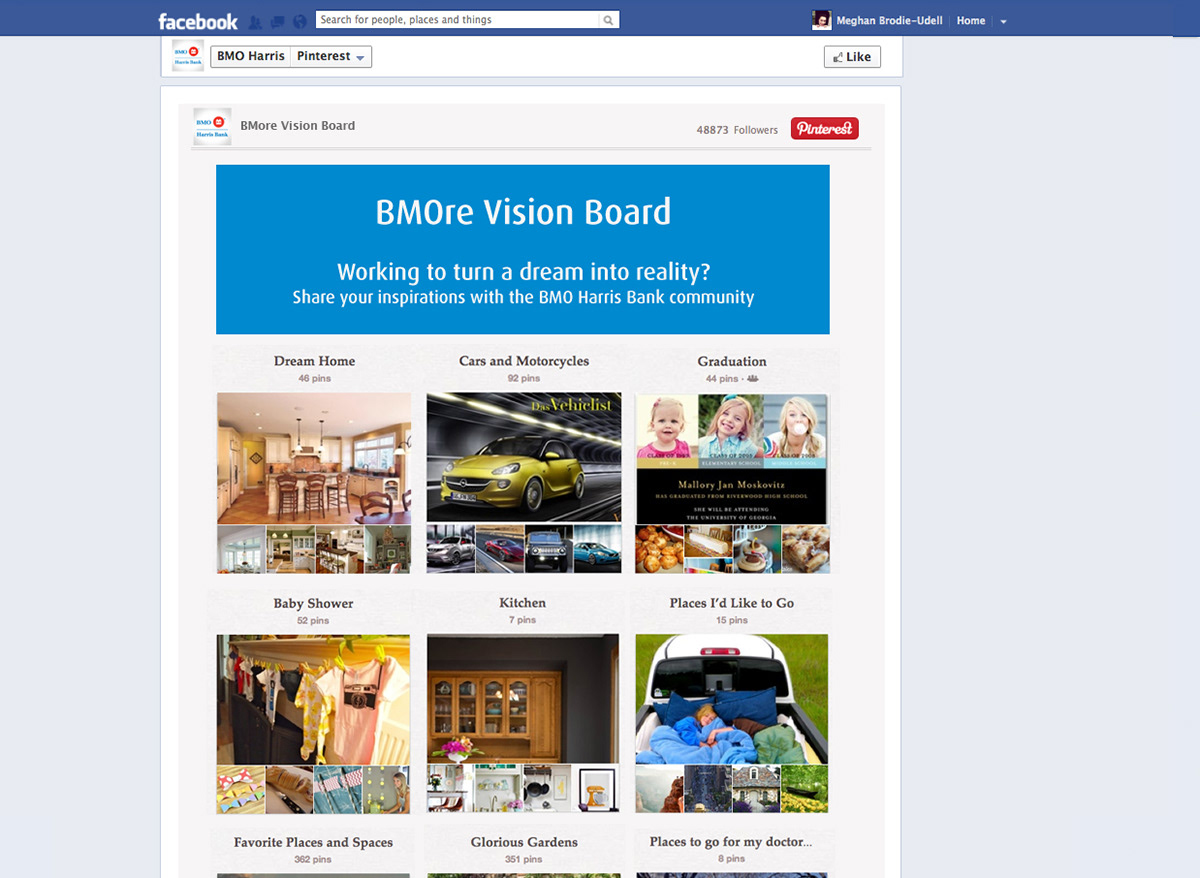 BMO HARRIS BANK SMALL BUSINESS DIGITAL CAMPAIGN
BMO HARRIS BANK MARCUS CENTER DIGITAL DISPLAY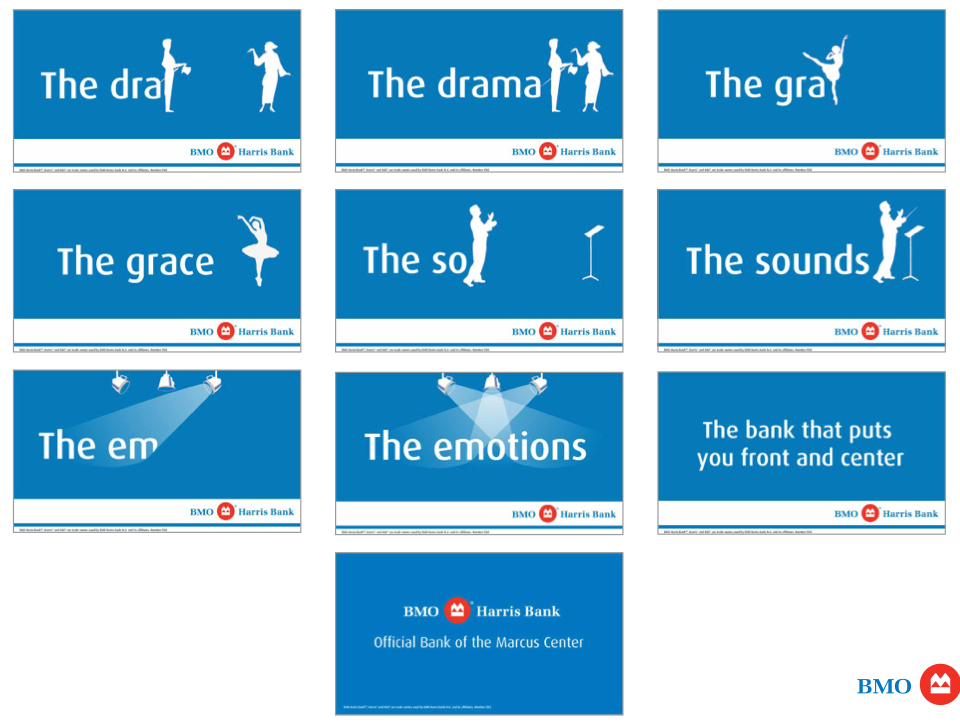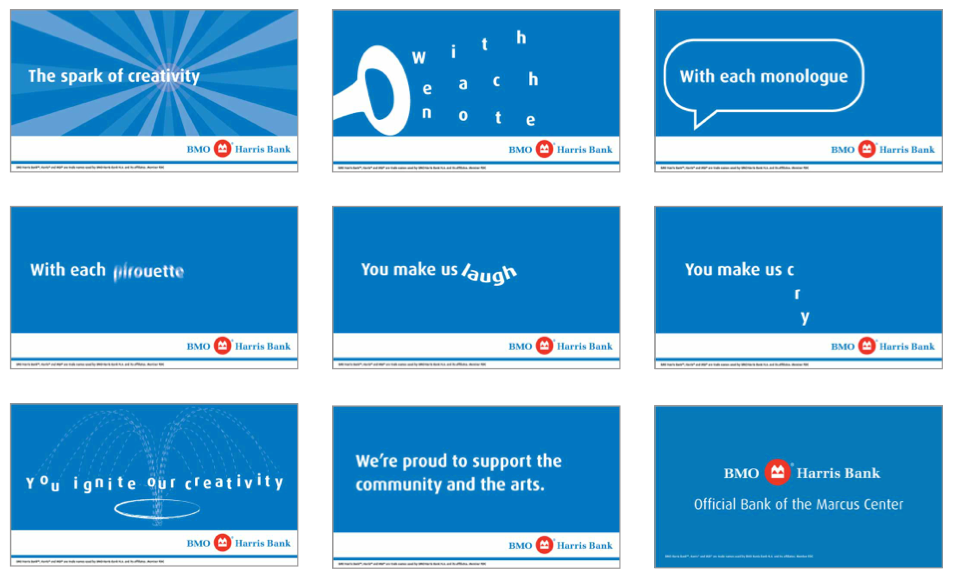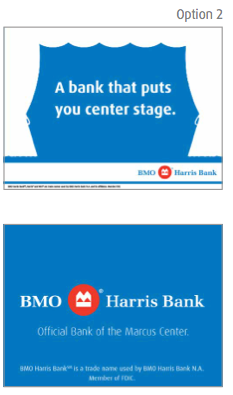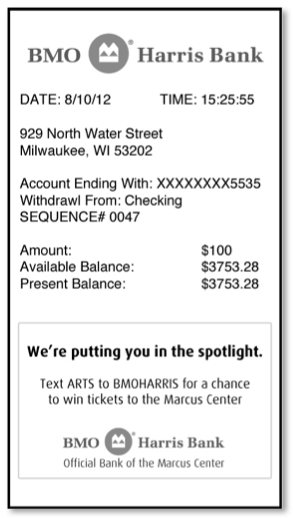 BMO HARRIS BANK MARCUS CENTER ATMs