promote the Fall Pumpkin menu for Dunkin' Donuts
Dunkin' Donuts was looking for a way to drive awareness and trial of their fall flavor line up of pumpkin products. 
I came up with the idea of using Rich Media banner that could showcase the products being carved out of a pumpkin. 
And then on rollover, banner became a deeper, fun engagement where the user was able to create their own pumpkin carving by select pumpkin shapes and colors and use carving and/or a scraping tools to create their own designs.
The one of the ideas was to enable people to print out their pumpkin and use it as a template for a real pumpkin, but the technology was unfortunately not there at the time this was created. 
In addition, we developed a beautiful flash banner ad that evoked the appetite appeal of pumpkin to promote the very popular flavor.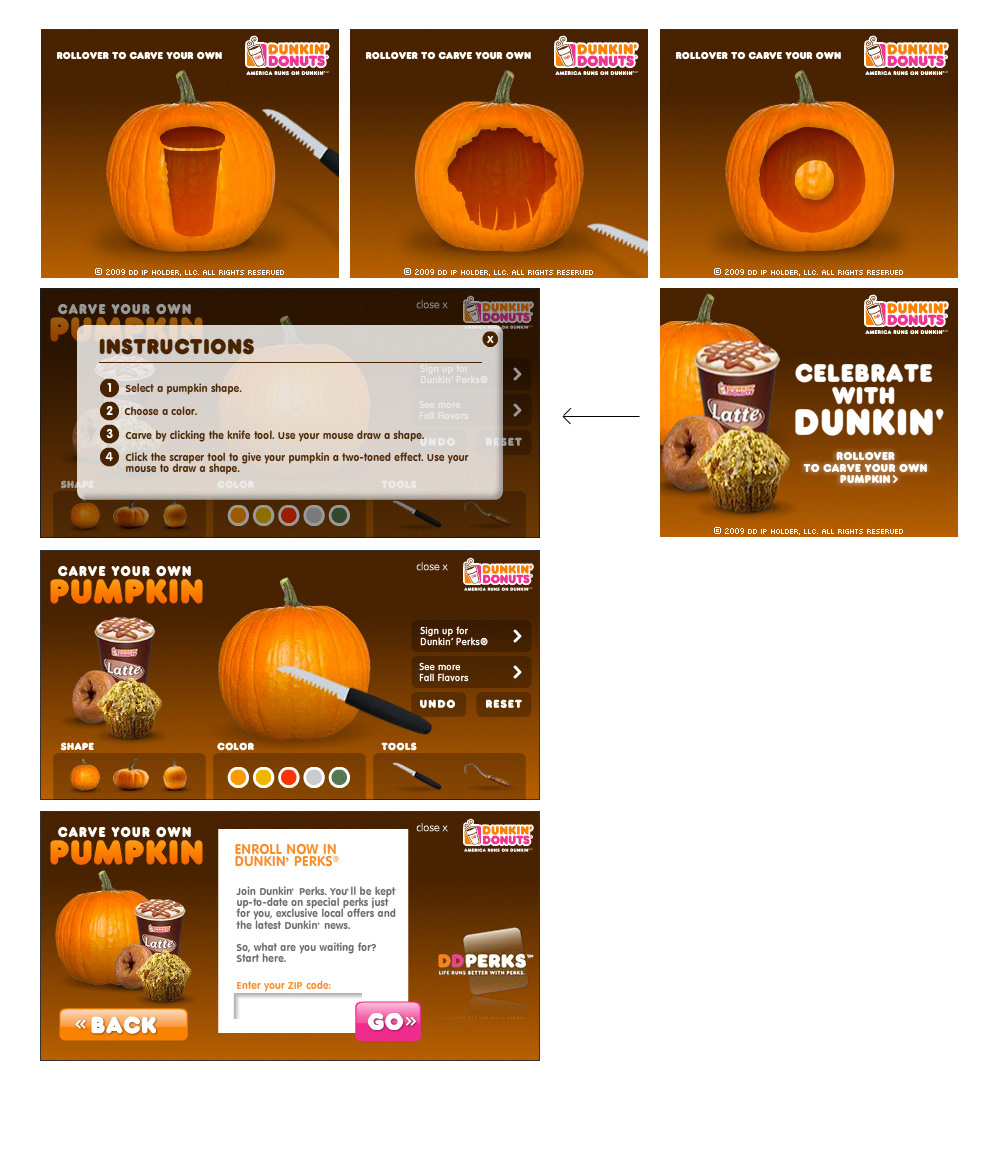 CARVE YOUR OWN PUMPKIN 
Awards:
+ 2010 Hatch Awards for Rich Media