SOCIAL MEDIA CONTENT STRATEGY
Led content strategy and conceptualization for Facebook and Twitter posts to help Citzens Bank share out content that would be interesting and relevant to their audience. Below are examples of the final product in the wild.

FACEBOOK SECTION TO PROMOTE MOBILE BANKING
Developed a modular tab to help promote the bank's mobile apps, with scale in mind for future growth.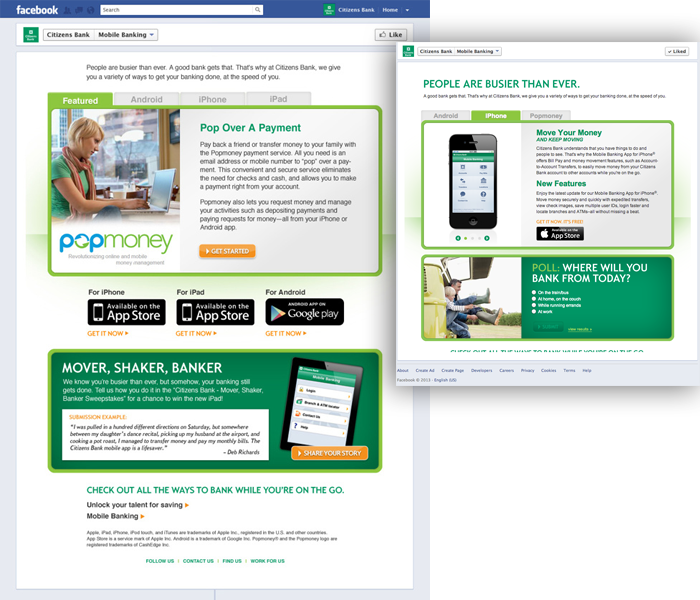 Concept developed to help create a landing page on Facebook for the bank that bubbled up relevent content.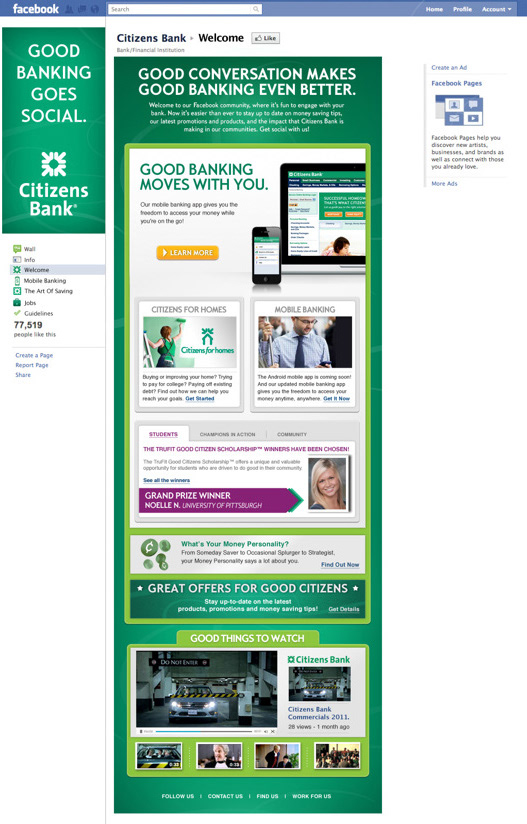 TRUFIT GOOD CITIZEN SCHOLARSHIP TAB & POSTER
Facebook tab content for the TruFit Good Citizen Scholarship. For three years, I lead the work to promote the seasonal scholarship as well as creating a designed poster that could be printed and posted at the schools of the winners.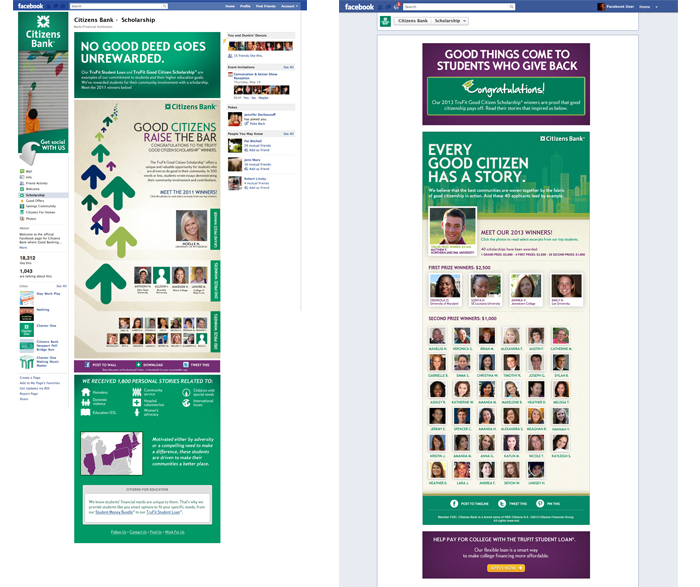 JOBS AT CITIZENS BANK FB TAB
Lead design and creative for promoting job openings at the bank on Facebook.