Catching the attention of fans/followers through the news feeds is tough. (Yes, even back in 2013)
SOCIAL MEDIA CONTENT STRATEGY
The strategy I developed for this client was set around answering the simple question: "How do you get people to want to follow their bank on social media?" 
The solution was to create a 
content matrix that would be interesting and relevant to their audience and 
provided education that laddered up to the brand promise of "helping you bank better." The result was a strategy that was scalable and adaptable to different topics (savings, checking, home lending, etc). 
Below is a sampling of the completed work between 2011-2013.

FACEBOOK SECTION TO PROMOTE MOBILE BANKING
Developed a modular tab to help promote the bank's mobile apps, with scale in mind for future growth.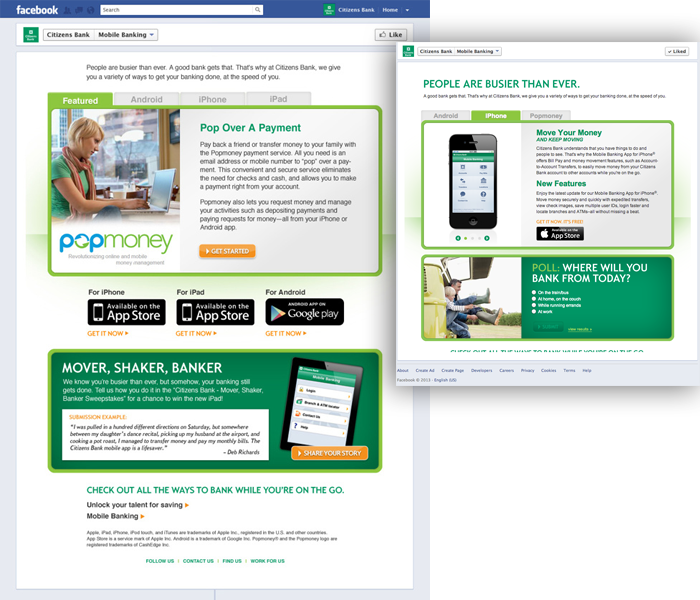 Concept developed to help create a landing page on Facebook for the bank that bubbled up relevant content.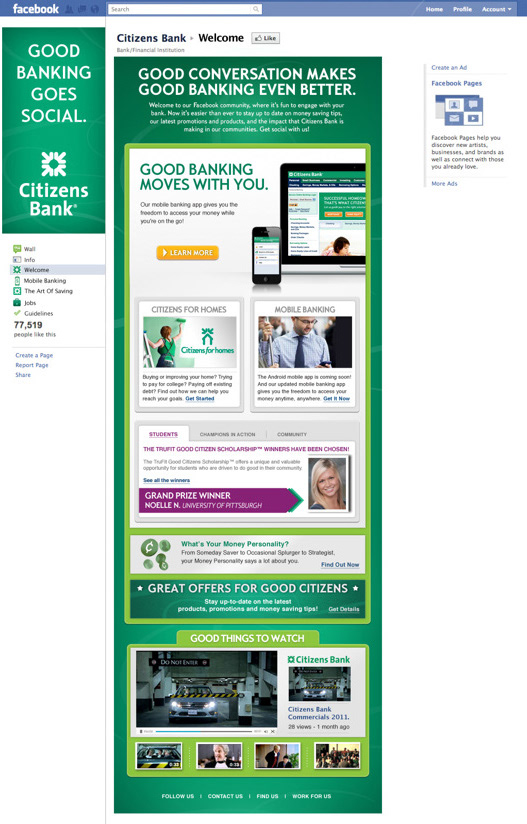 TRUFIT GOOD CITIZEN SCHOLARSHIP TAB & POSTER
Facebook tab content for the TruFit Good Citizen Scholarship. For three years, I lead the work to promote the seasonal scholarship as well as creating a designed poster that could be printed and posted at the schools of the winners.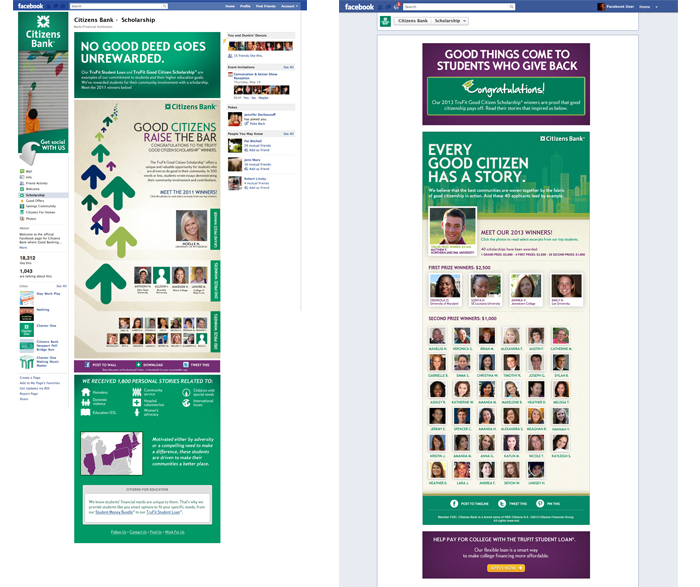 JOBS AT CITIZENS BANK FB TAB
Lead design and creative for promoting job openings at the bank on Facebook.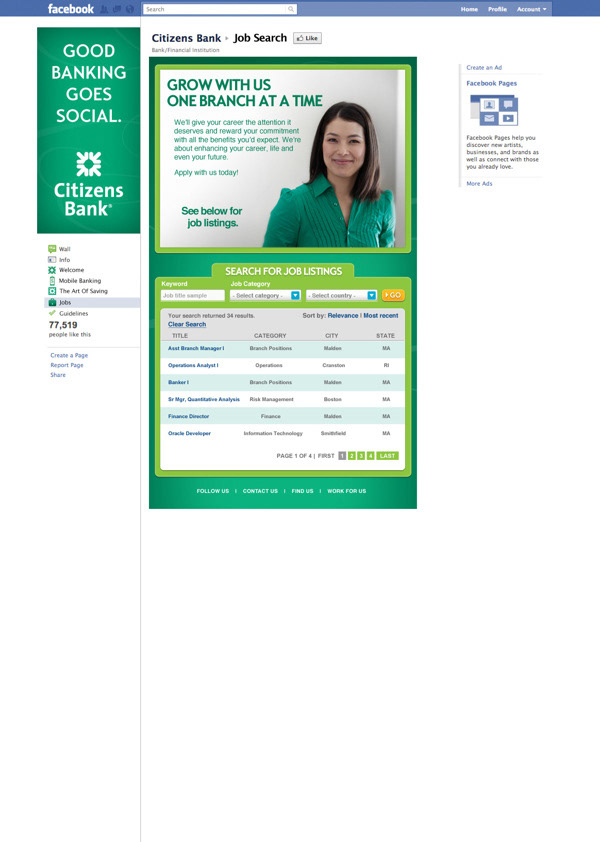 SOCIAL VIDEOS
A recruitment video for the bank's Commercial Banker Development Program for recent college grads advertised across social platforms.