Bring back the excitement around donuts
The client came to us with this idea they had: as customers to help them Create Dunkin's Next Donut as a way to bring back the excitement in a product category that was declining. 
I led this project from top to bottom; I was the main creative client liaison, developed creative concepts, managed the team of designers and illustrators, worked closely with the UX and tech teams, and even wrote the copy. 
The first year the campaign was a huge success generating more than 130,000 donut submissions (many times over the original estimate) and 174,000 votes for the winner. In fact, it was just a success that for the brand's 60th anniversary they wanted to run it again. So we re-skinned the experience with heritage messaging and made UX improvements based on our learnings.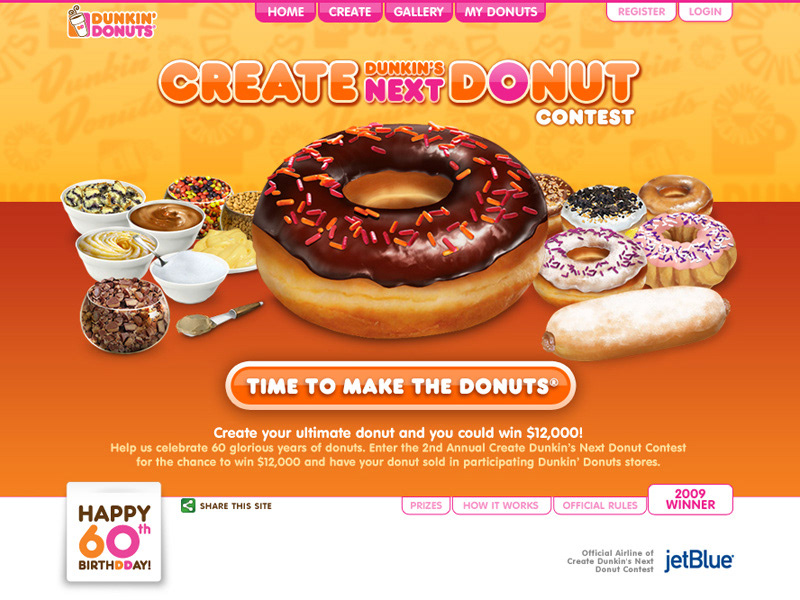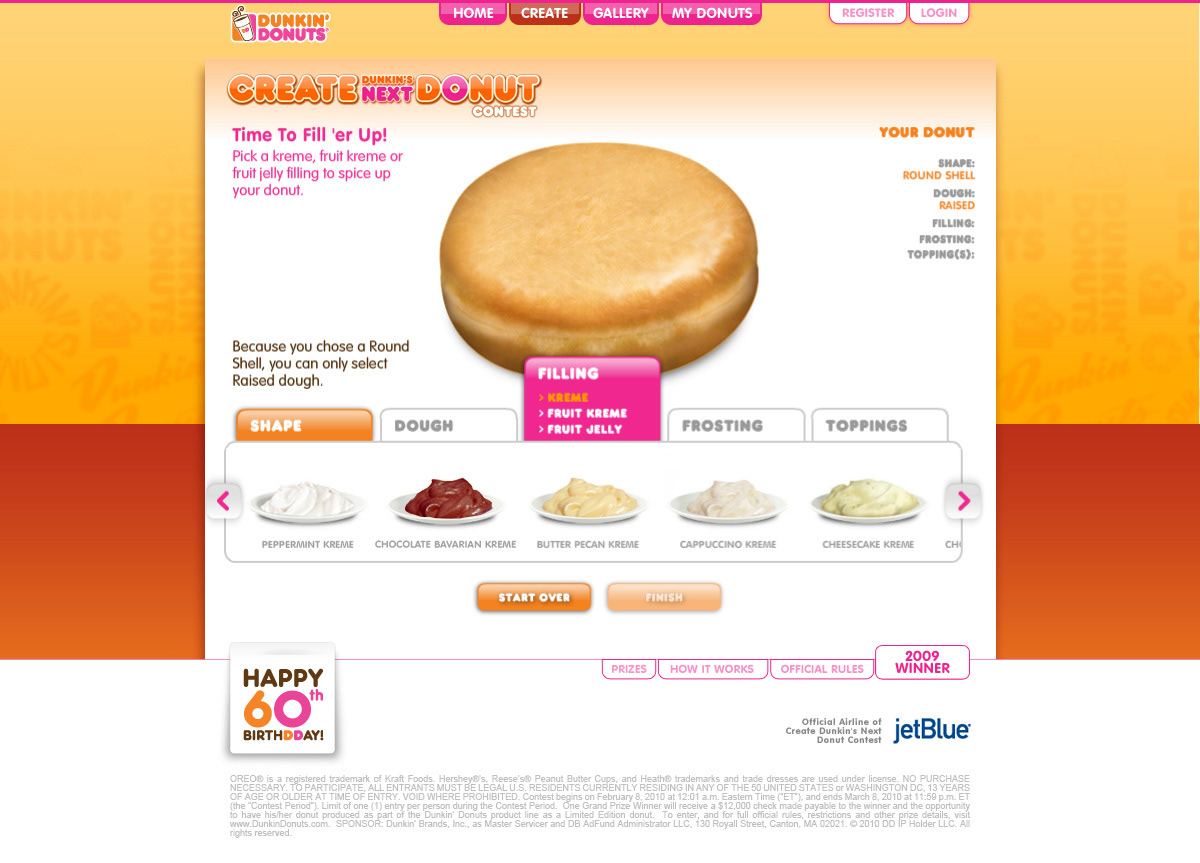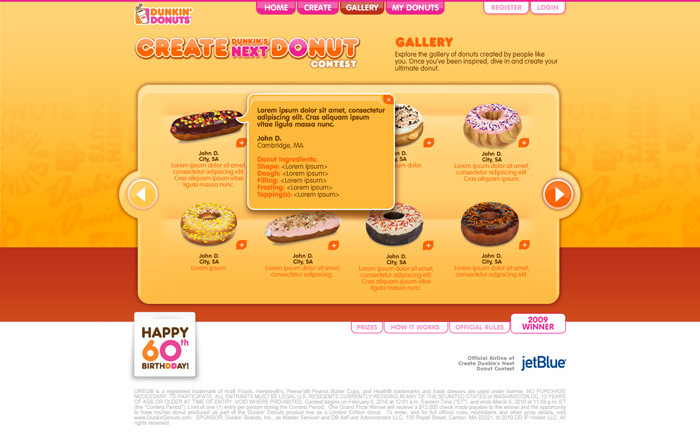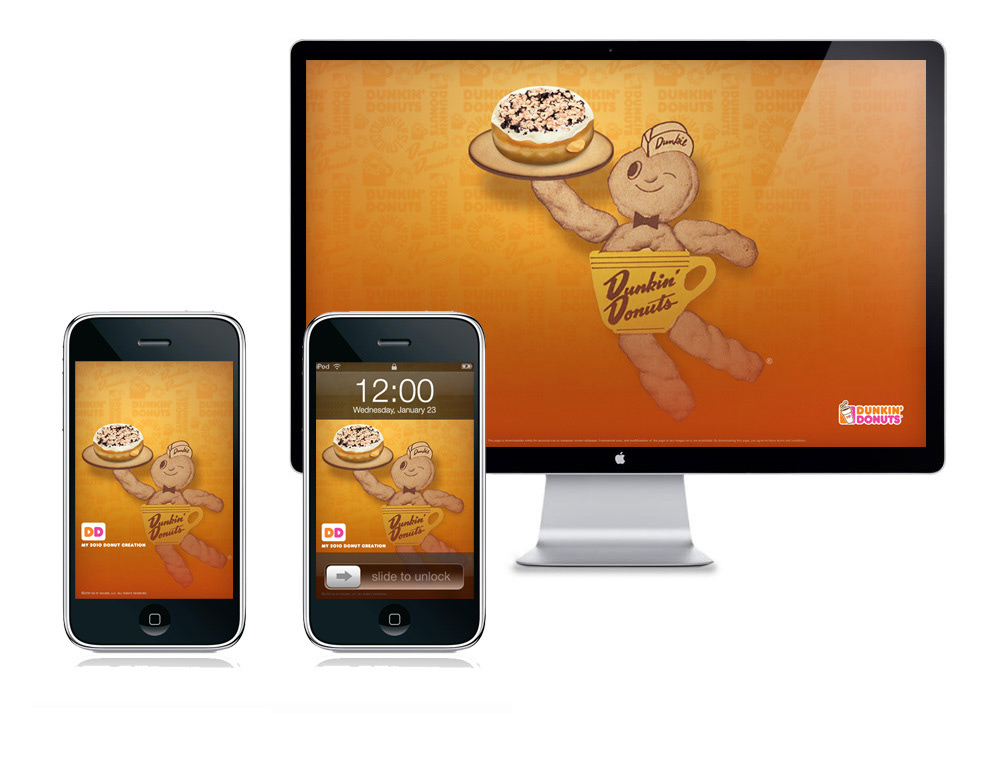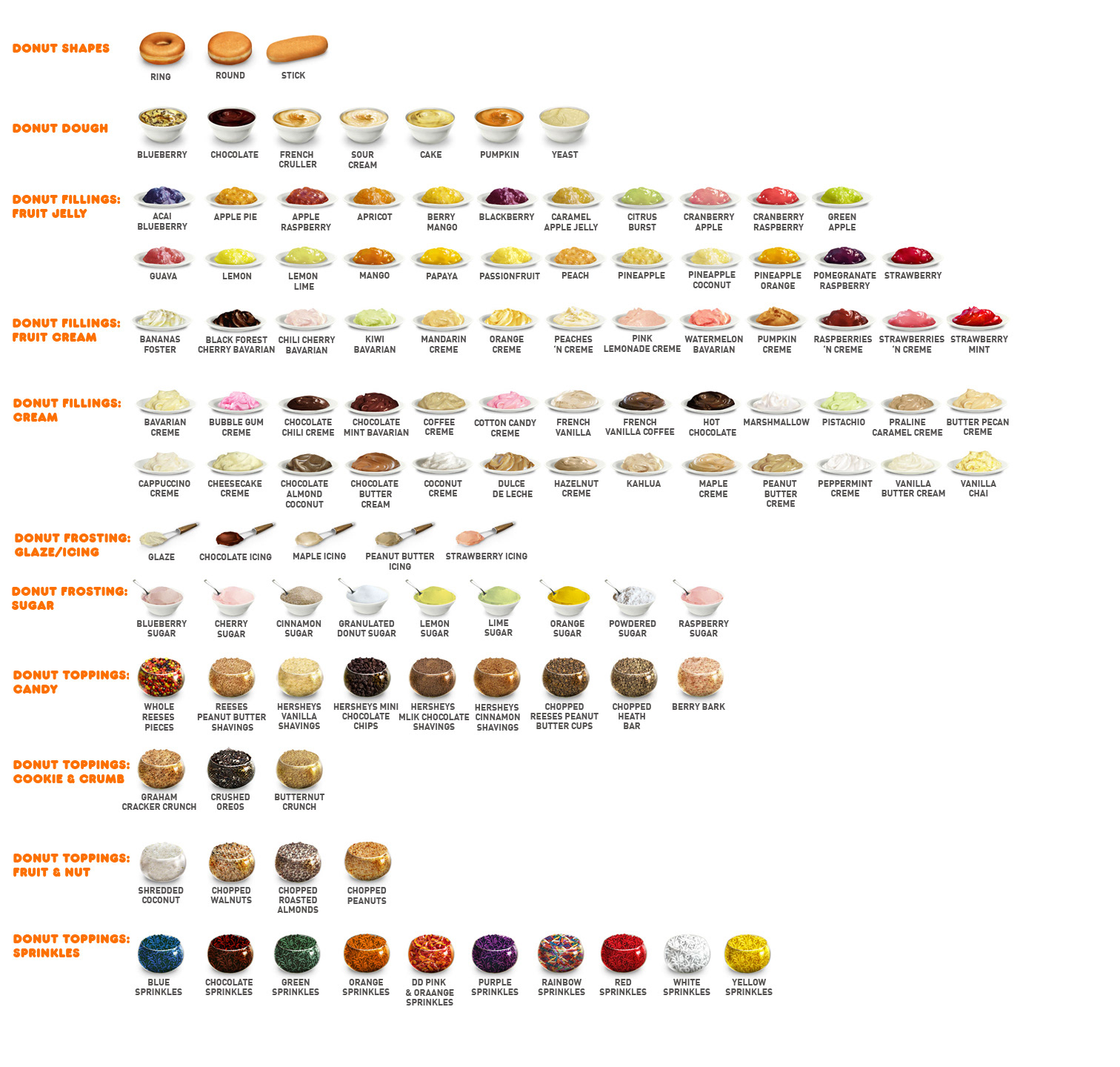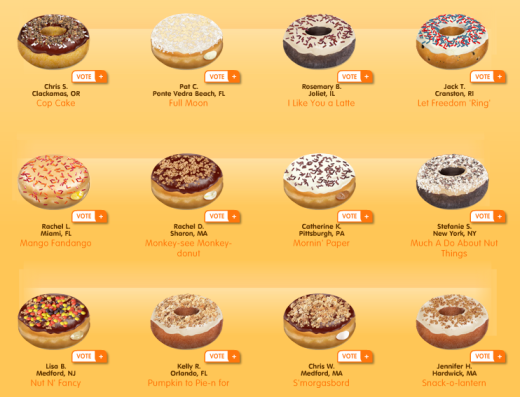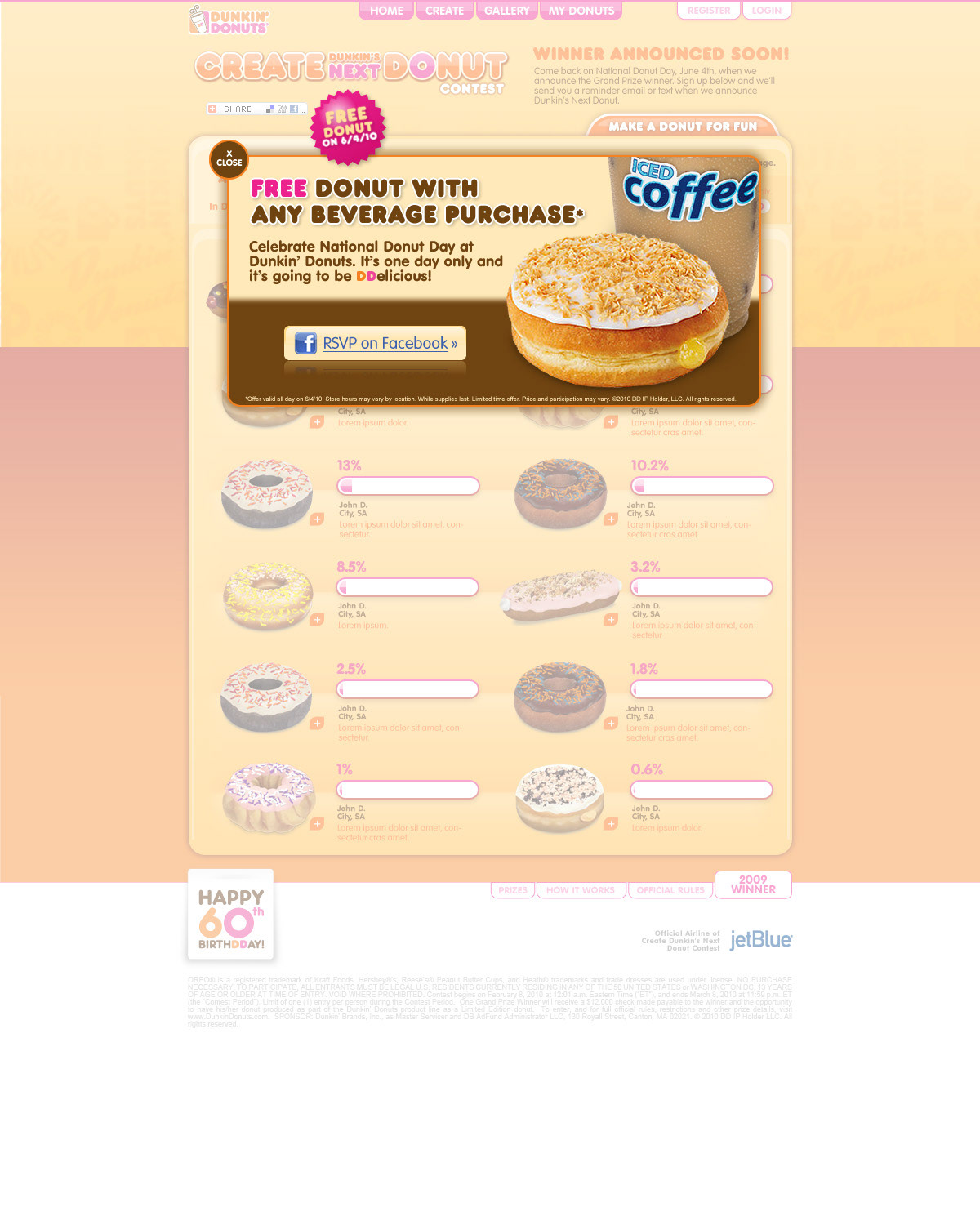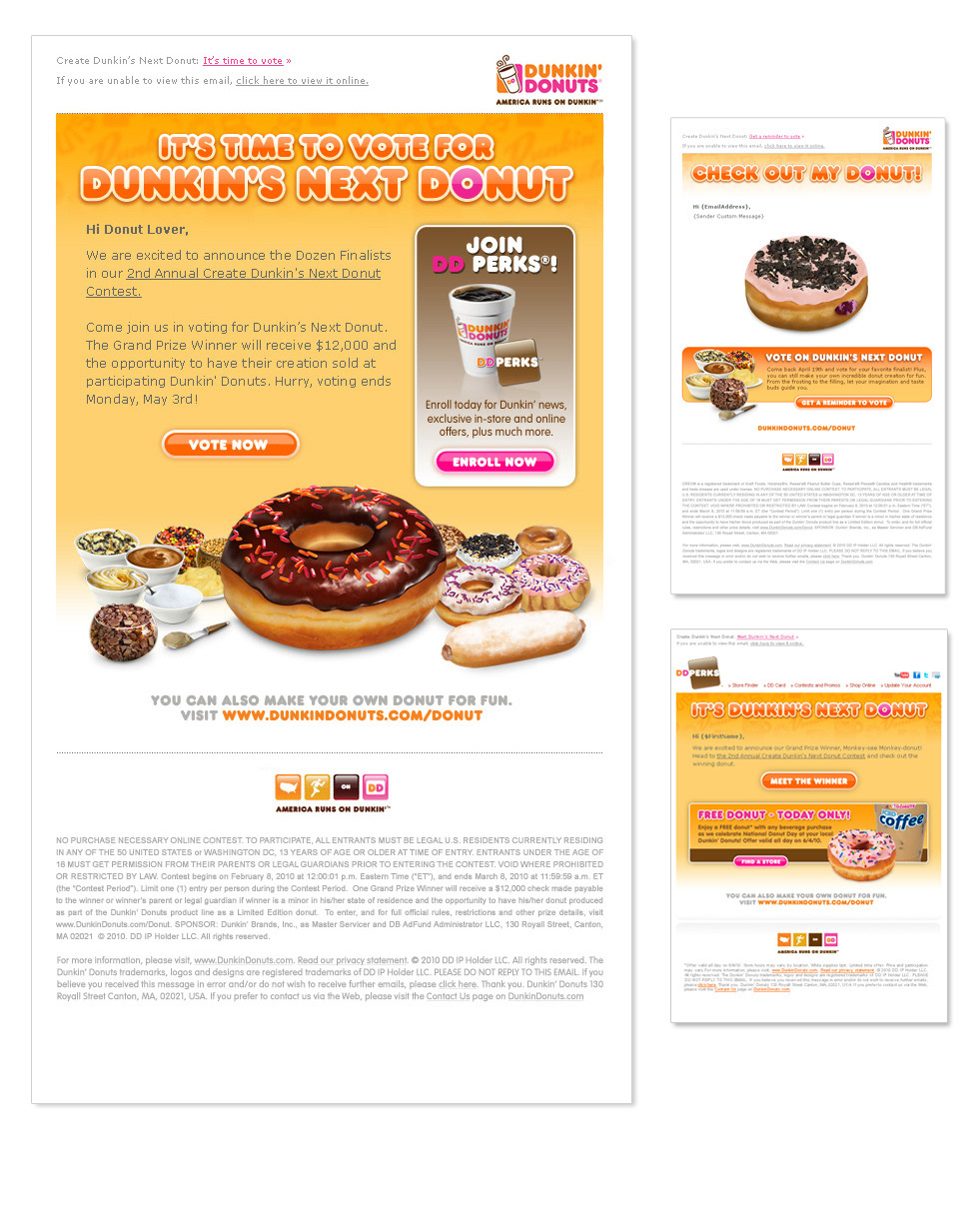 Create Dunkin's Next Donut Contest Awards:
+ 2010 MITX Finalist: Social Media Strategies 
+ 2010 MITX Finalist: Consumer Goods
+ 2010 Hatch Award Winner: Social Media
+ 2010 Hatch Award Winner: Websites
+ 2010 Forrester Groundswell Award: Finalist
+ 2009 MITX Winner: Best Cross Media Award 
+ 2009 Adobe Site of the Day