Maurice The Talking Espresso Bean
Maurice was a solution to create a exciting and fun way for Dunkin' Donuts to engage their fans about their espresso line. He's a bean with attitude that dispenses humorous and sage advice in the form of DD latte "pick-me-ups" which lived in an interactive application on DunkinDonuts.com and the Dunkin' Donuts Facebook brand page--and as a fully portable widget users can post on social networks, blogs, and elsewhere on the Internet. He is an innovation for the brand using a character to promote a product line, rather than the brand as a whole. My role included helping to sell in the project, overseeing the creative team, developing creative concepts/ideas, working with UX, writing the scripts for what Maurice would say, and directing with the voice talent.
DEVELOPING A NEW CHARACTER FOR DUNKIN' DONUTS
Not since Fred the Baker had Dunkin' really played with the idea of using a character to promote its products. When DD wanted to push its espresso beverages, we came up with the idea to use a character to help extend the voice of the brand. Maurice is a coffee bean with attitude, sharing humorous, tongue-in-cheek, "sage" advice in the form of DD latte "pick-me-ups".
It was successful as a digital character that we were also tasked with exploring how he worked at a larger scale in other media, such as TV/video, OOH, and in-store.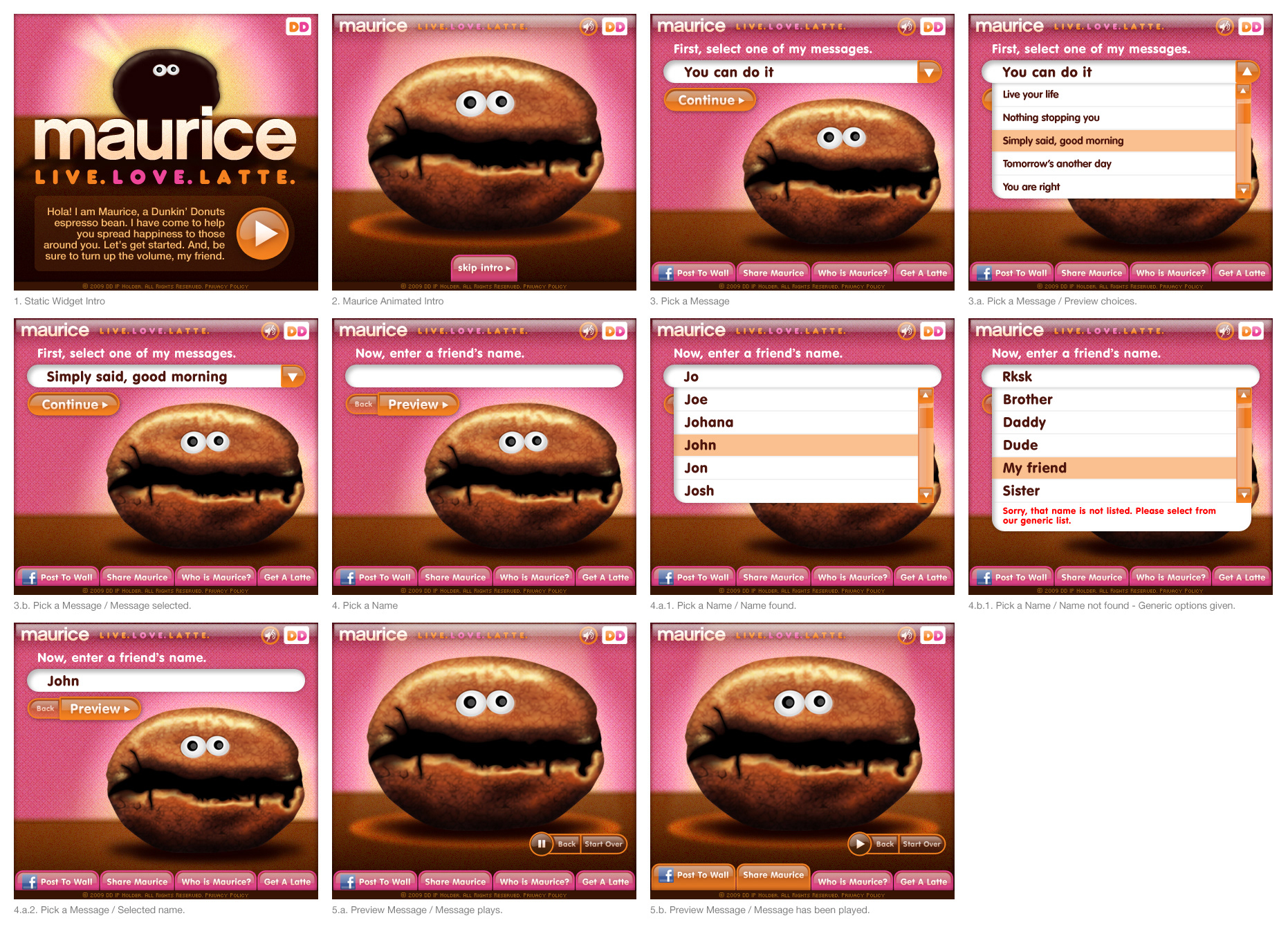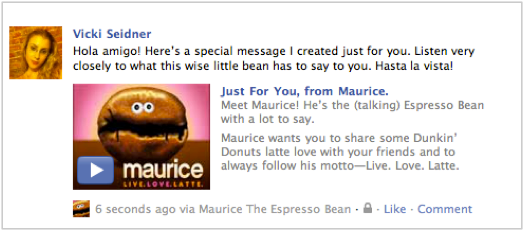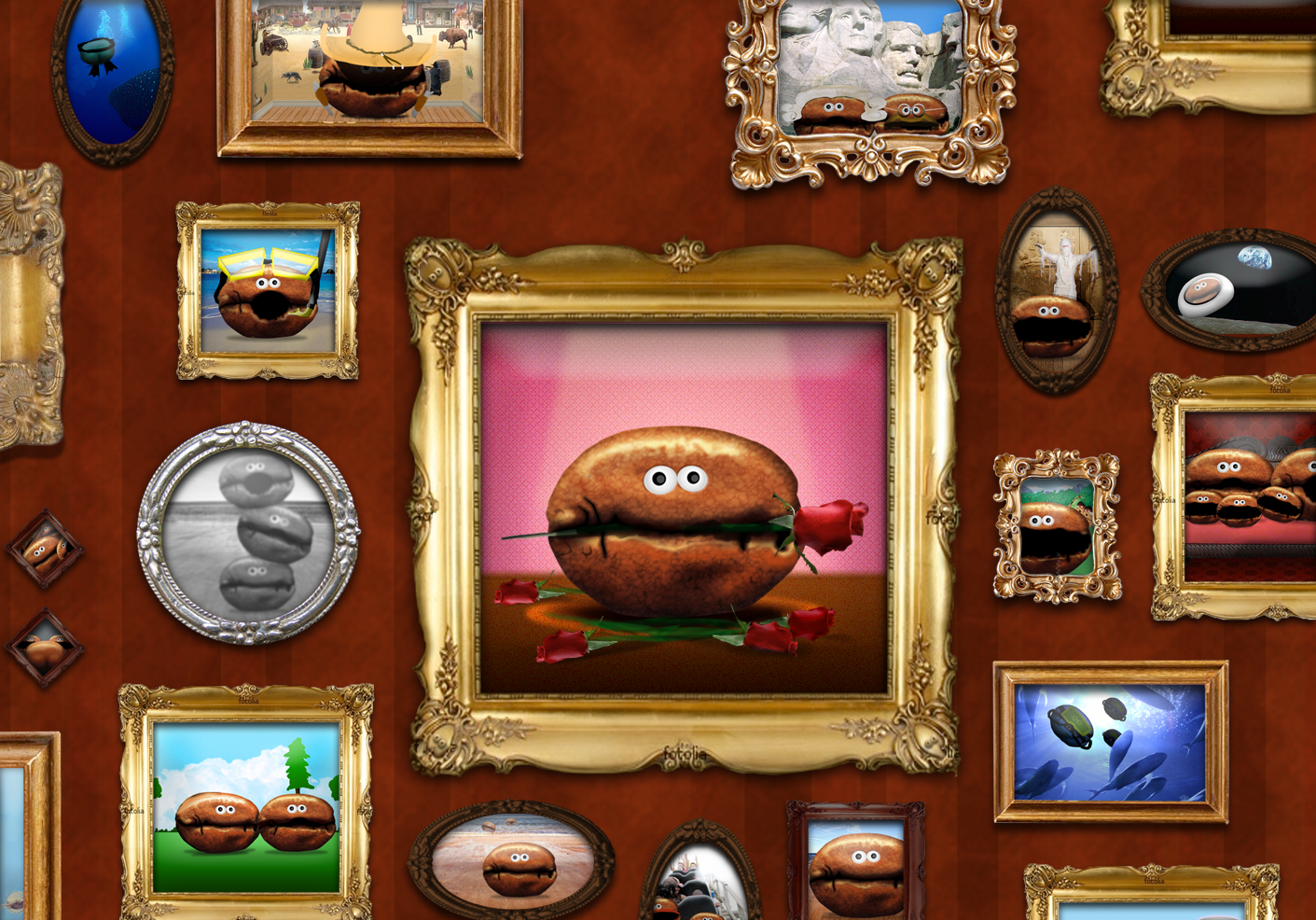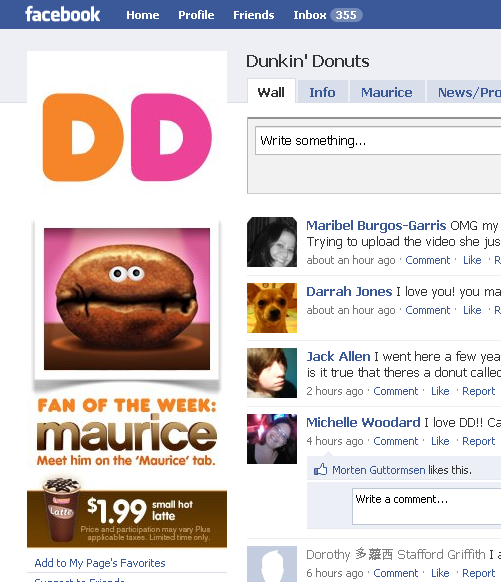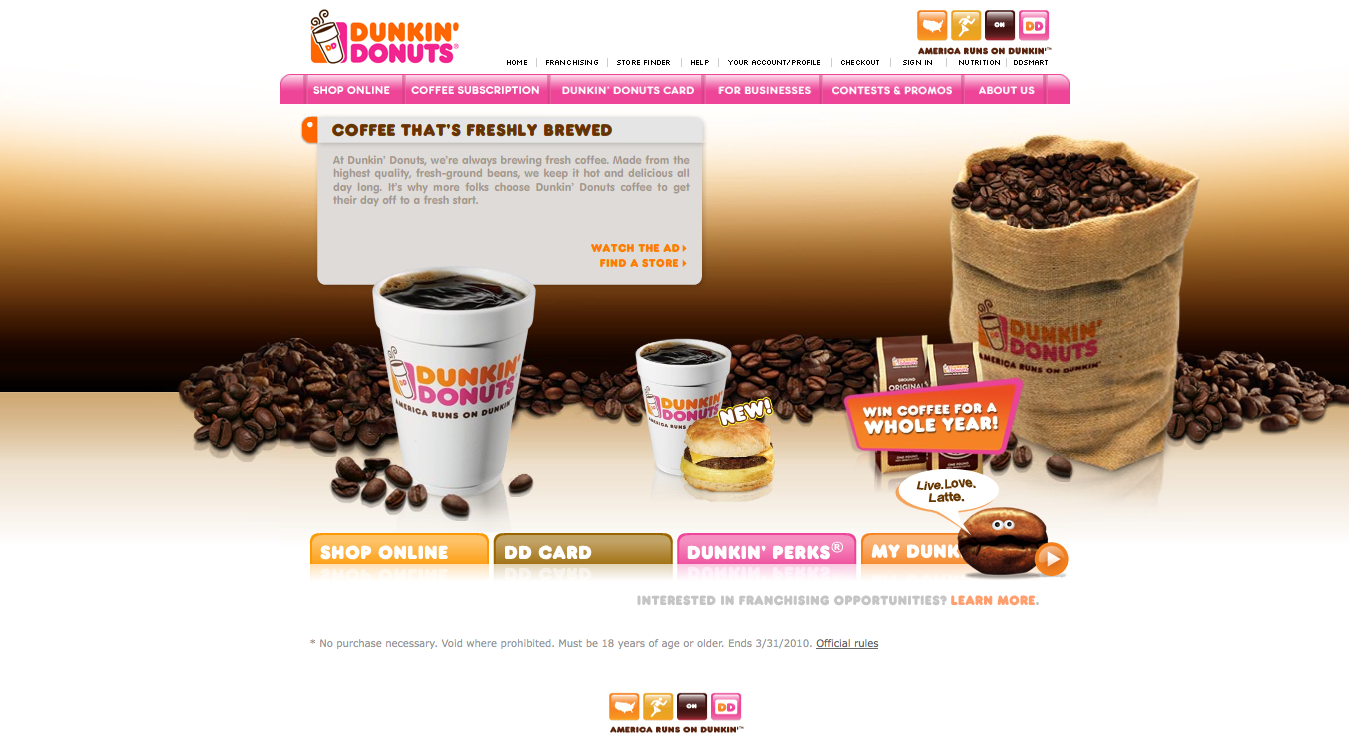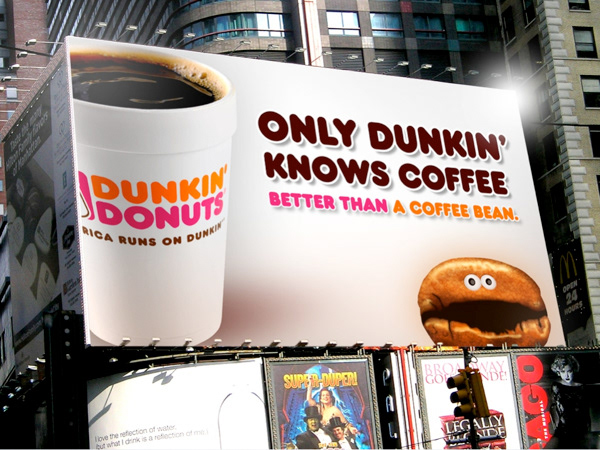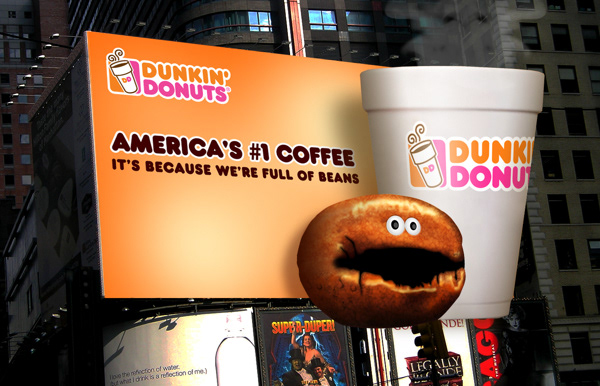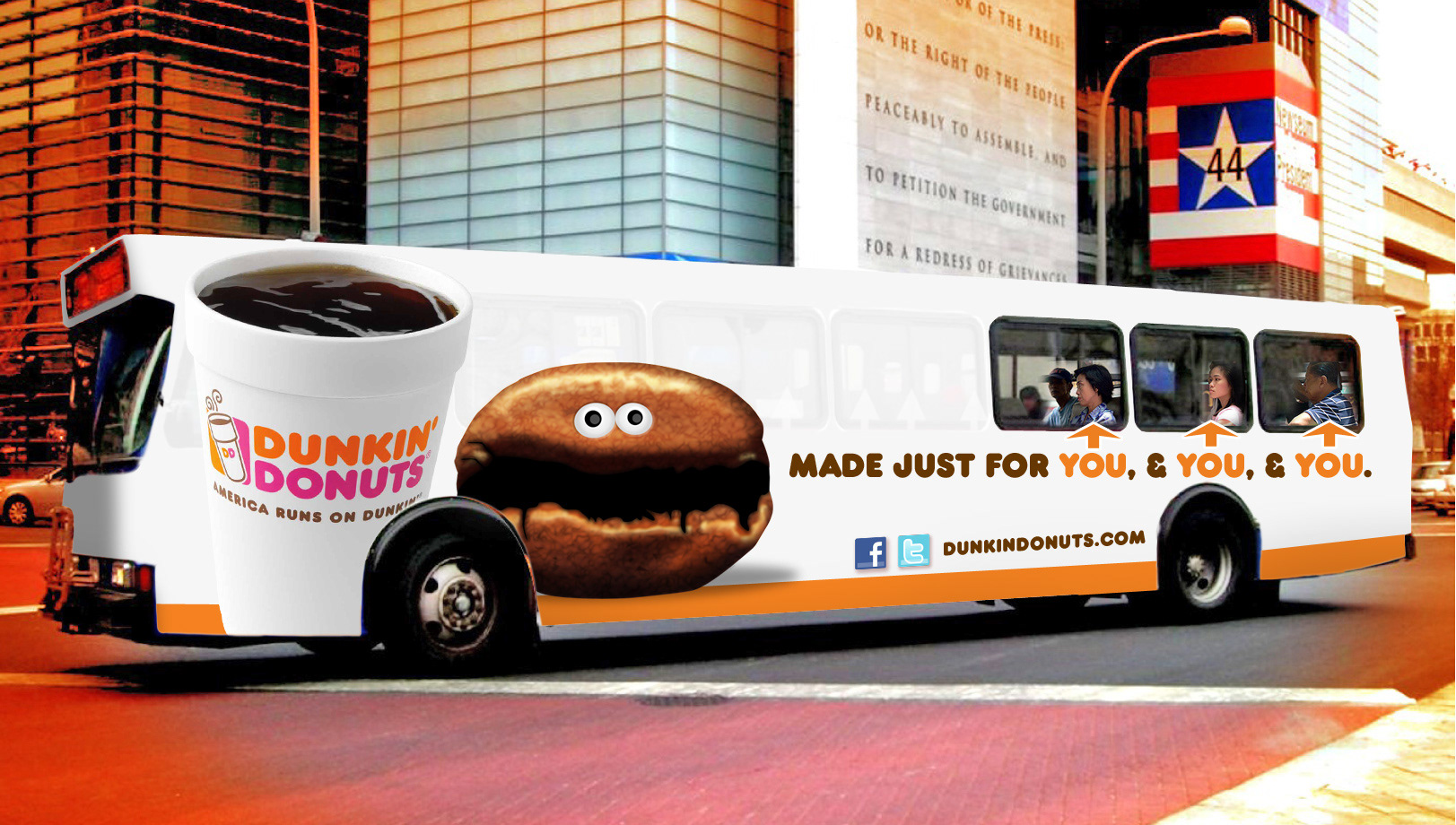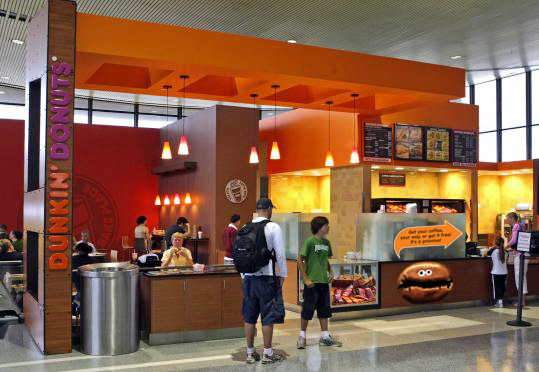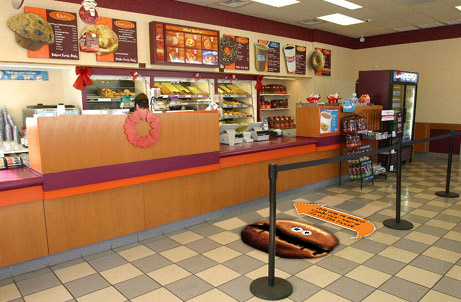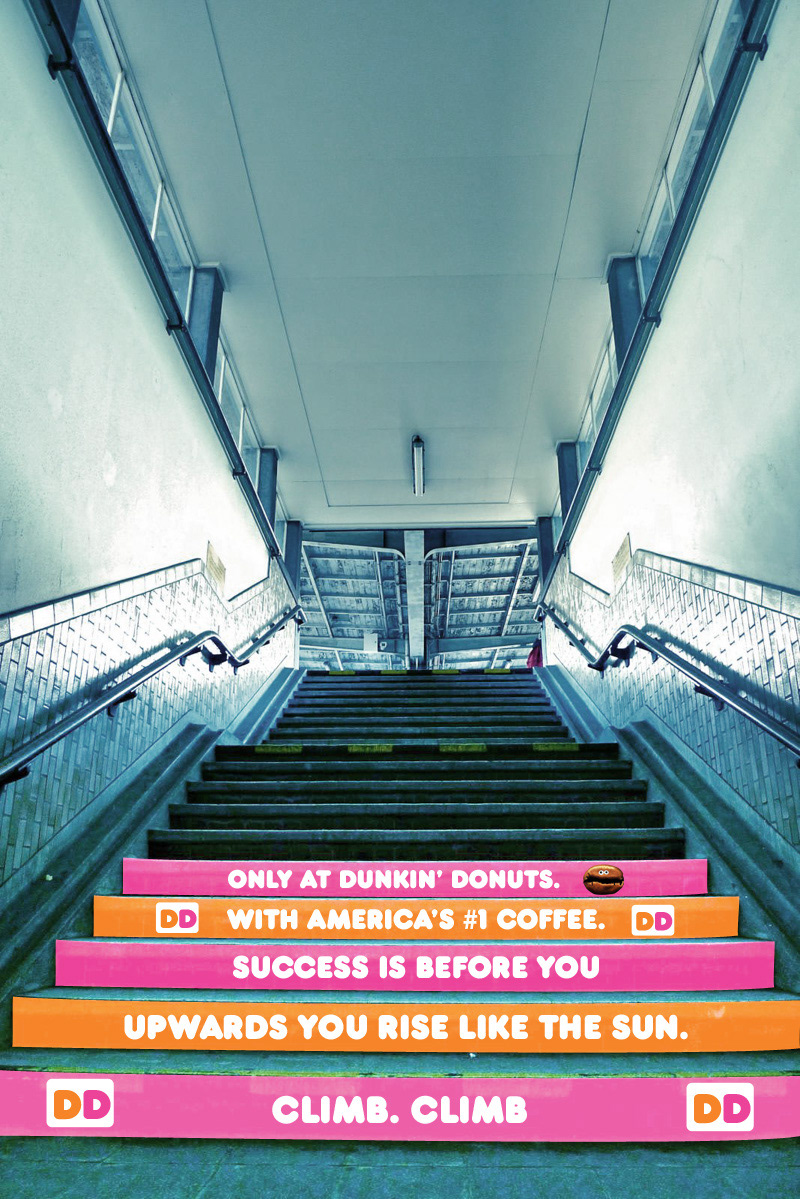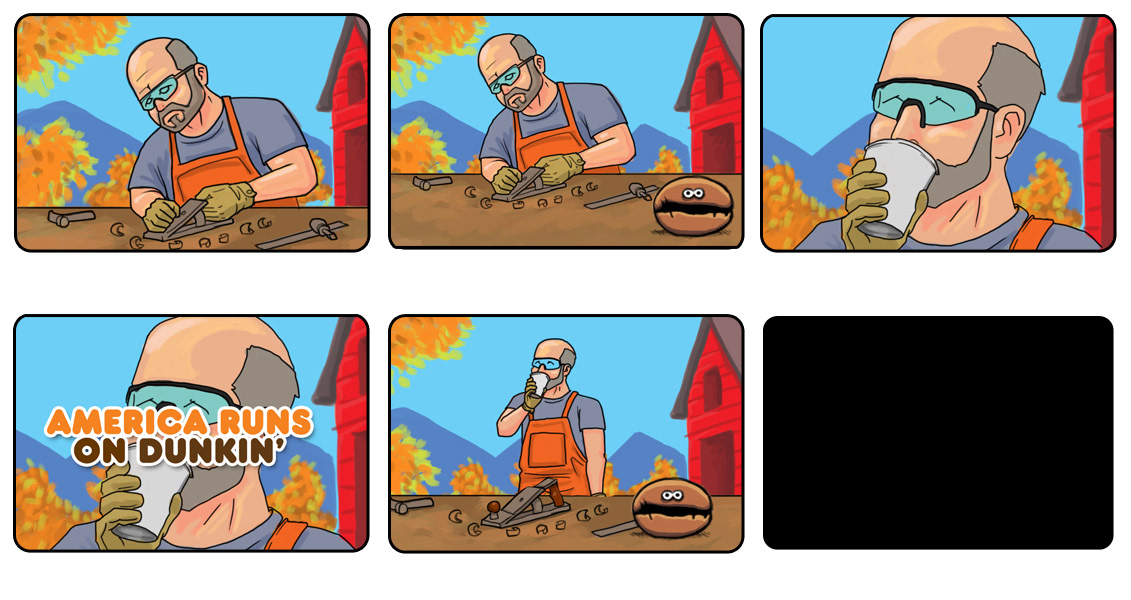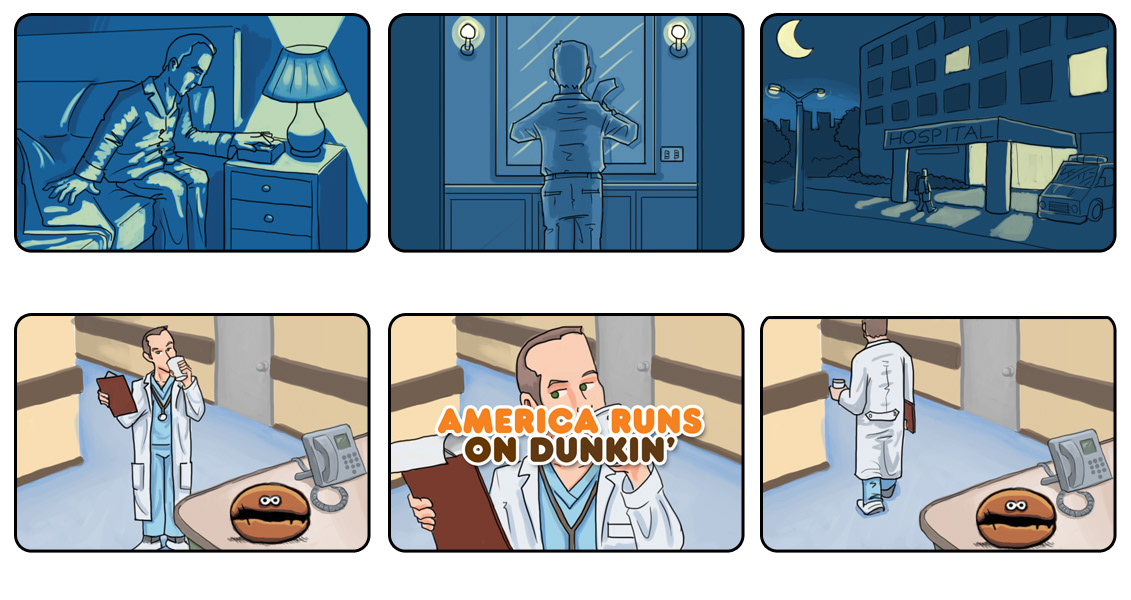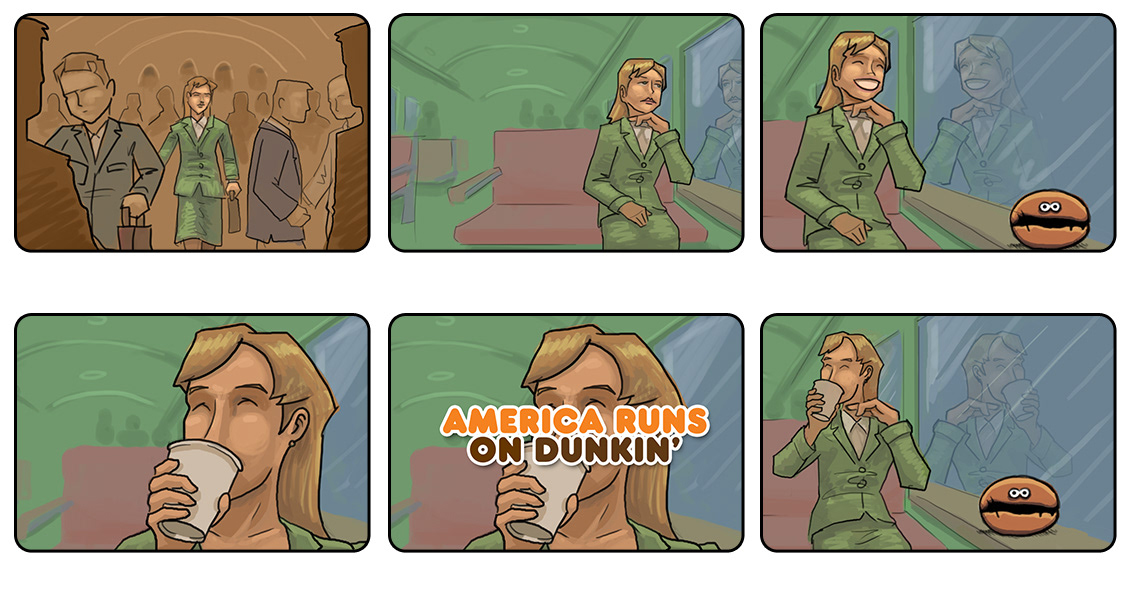 Maurice The Talking Espresso Bean was awarded the following:
+ 2010 MITX Winner: Social Influence Applications for Dunkin' Donuts Facebook Brand Page
+ 2010 MITX Finalist: Branded Content
+ 2010 Hatch Awards: Social Media