According to a 2017 AAA survey, more than one-third of Americans plan to take a family vacation 50 miles or more from home.
As the weather gets warmer, we think about hitting the road. As people start to plan for summer road trips, they look for relevant information to inspire them. That's why we thought it would be a great opportunity to create unique educational and lifestyle content for our readers that helped them think about their trip from a financial perspective.
Our strategy included focusing on three audiences in our promotion of the content across our social platforms: Young singles road-tripping with friends, families on road trips, and older couples.
To make sure our content resonated with these different audiences, we shot original photography that told the story of these three different trips.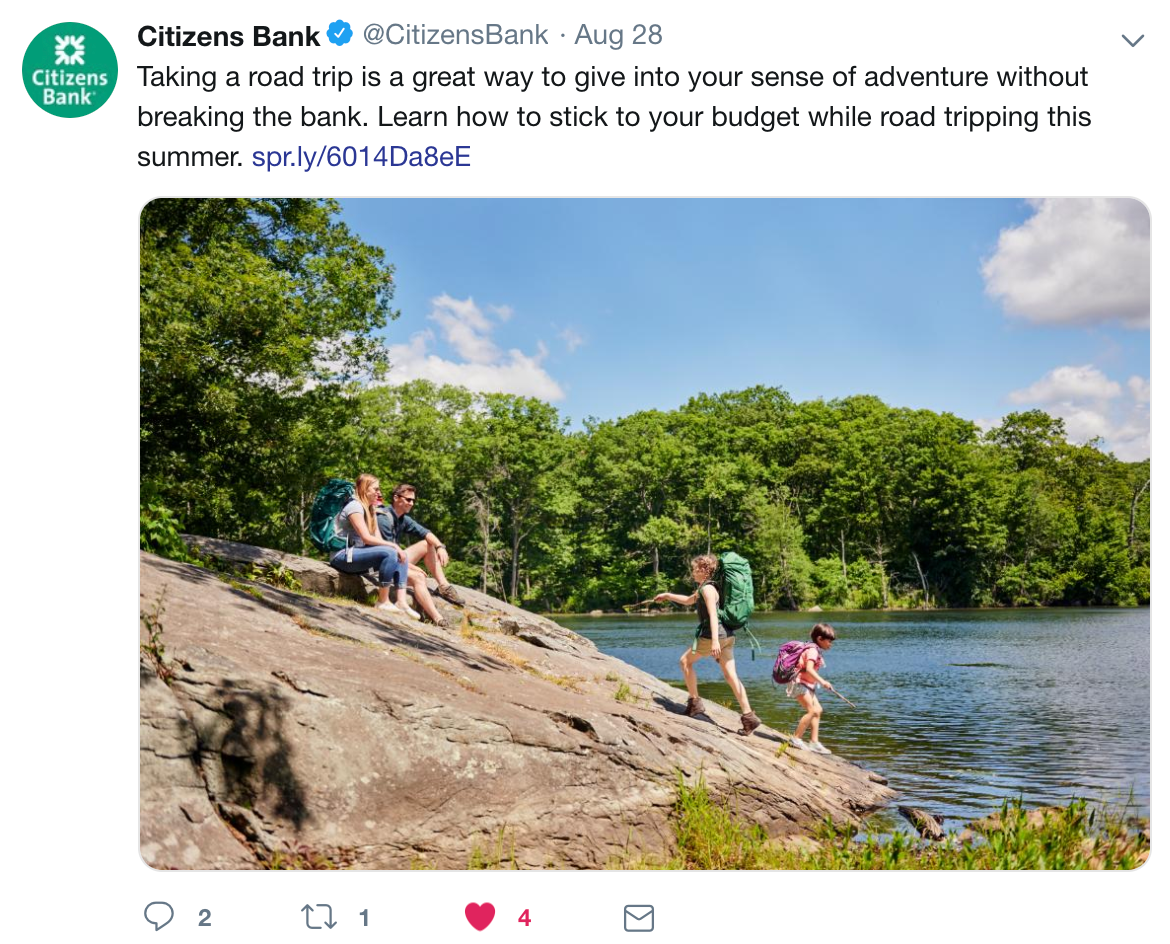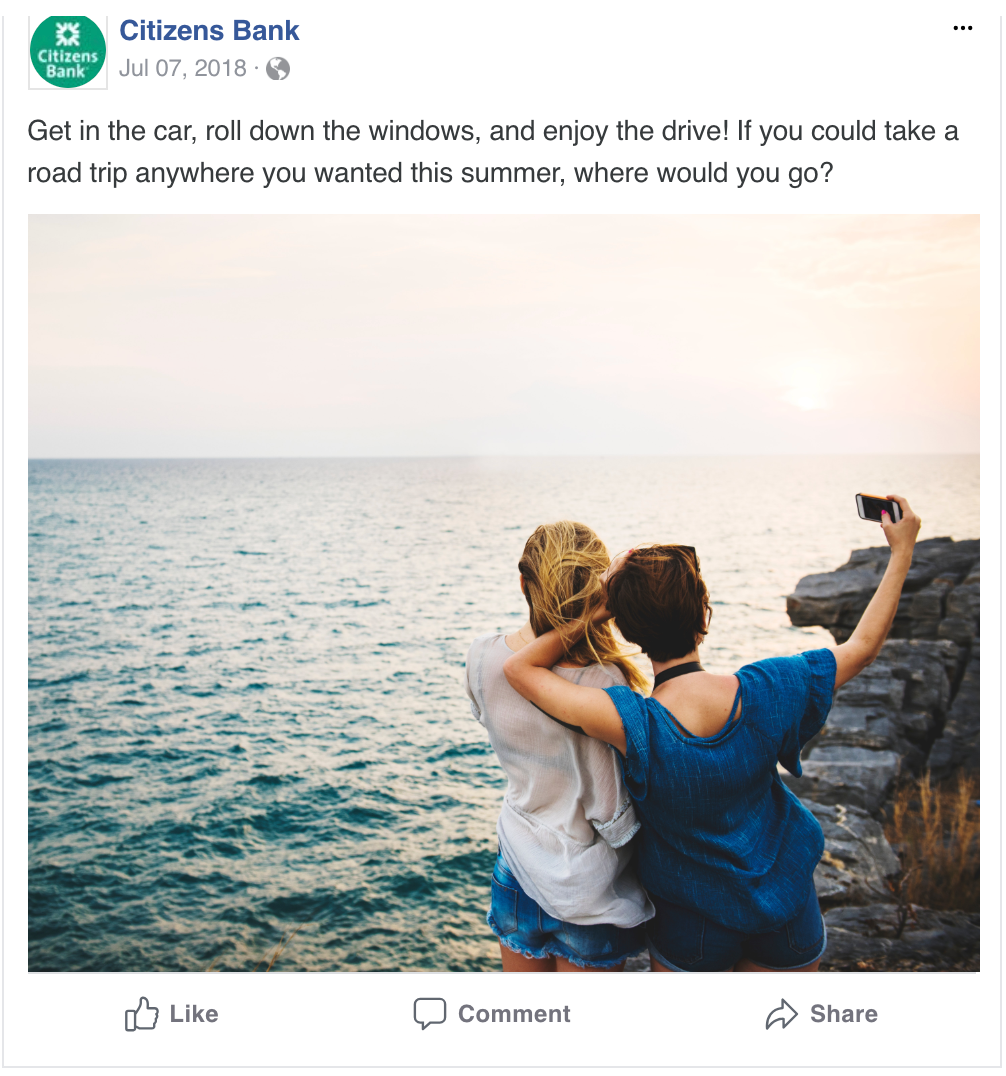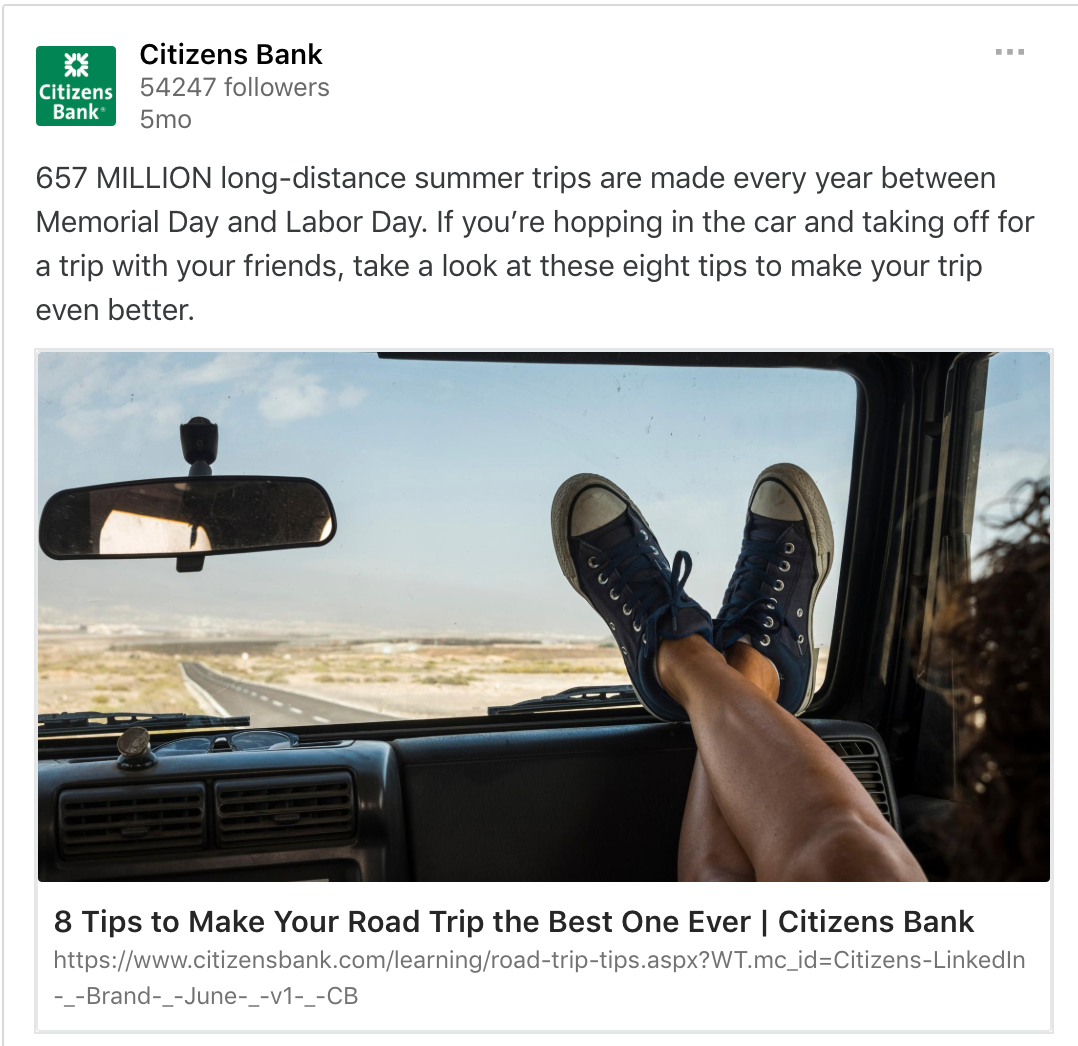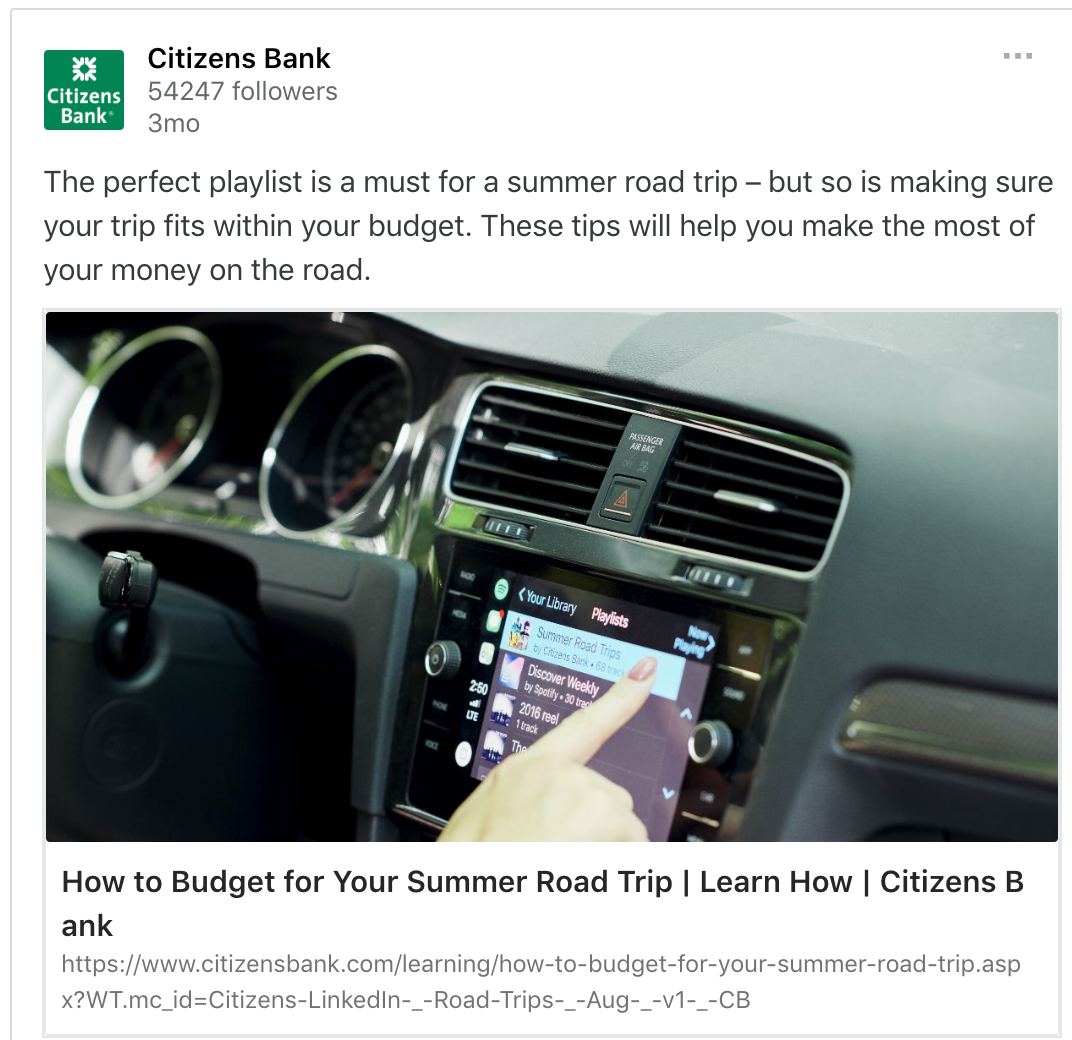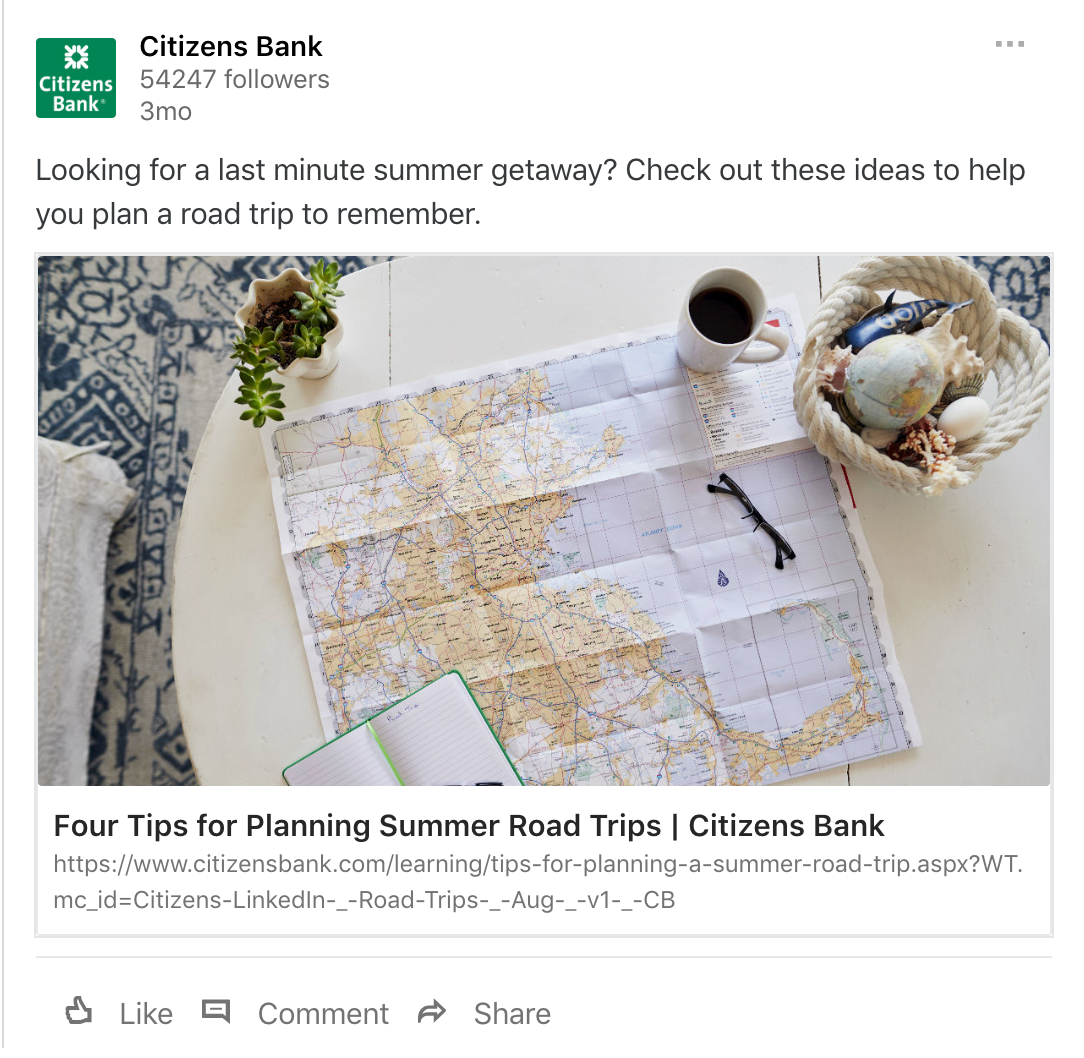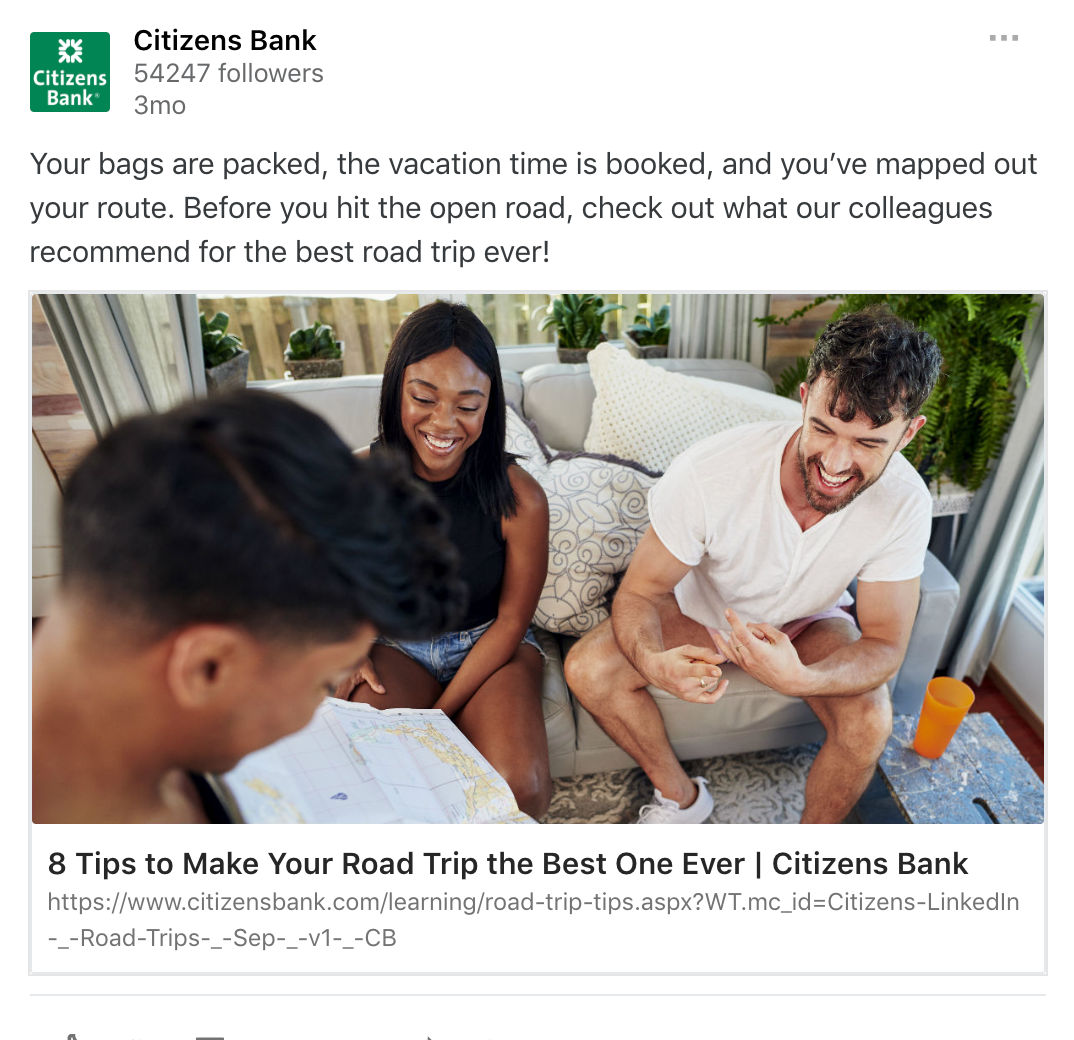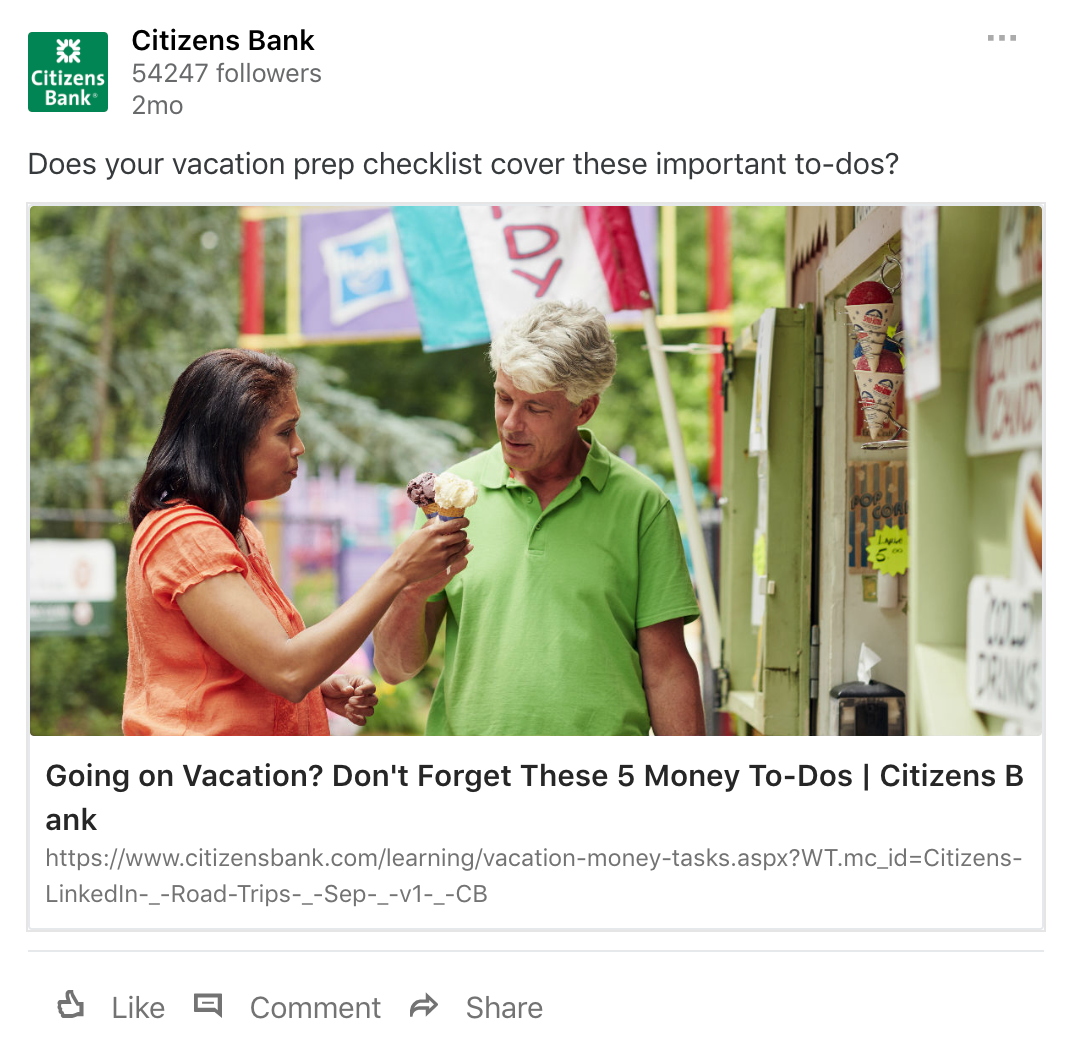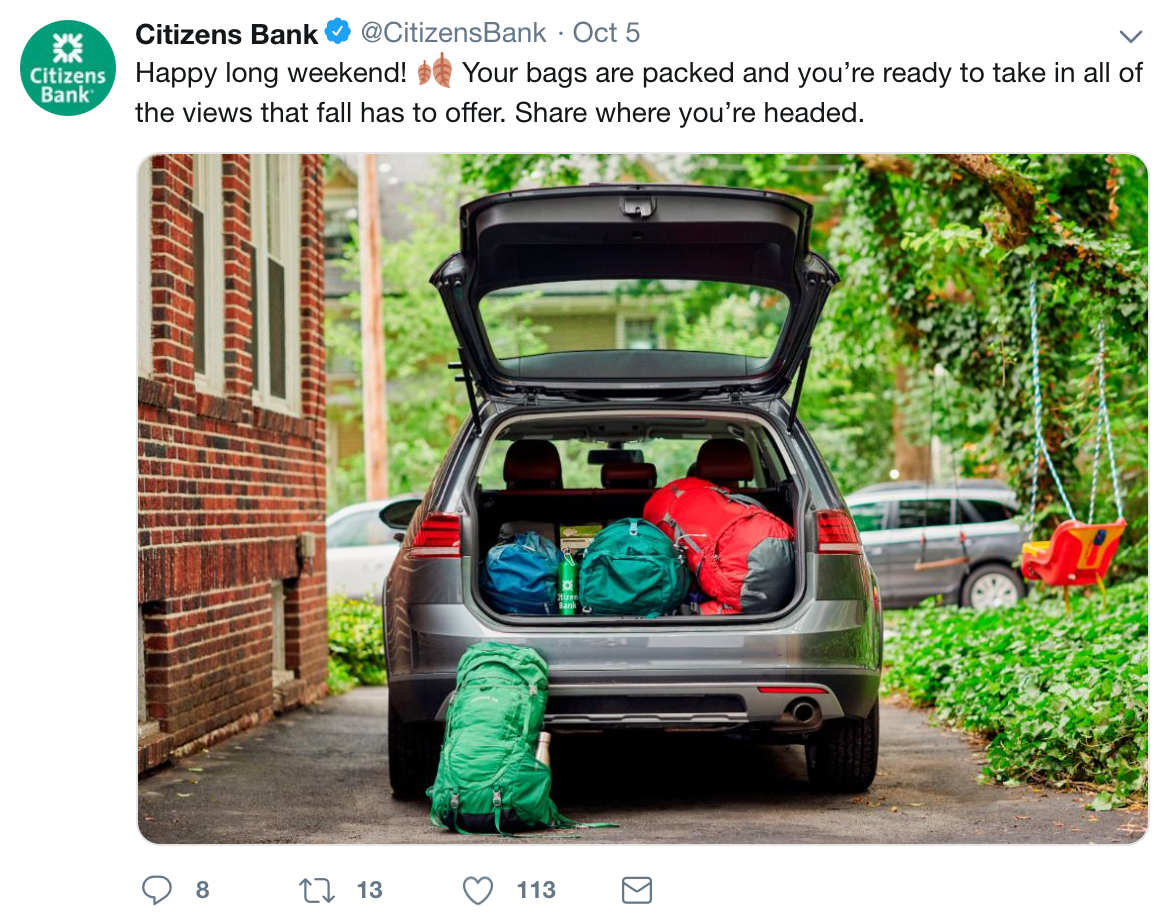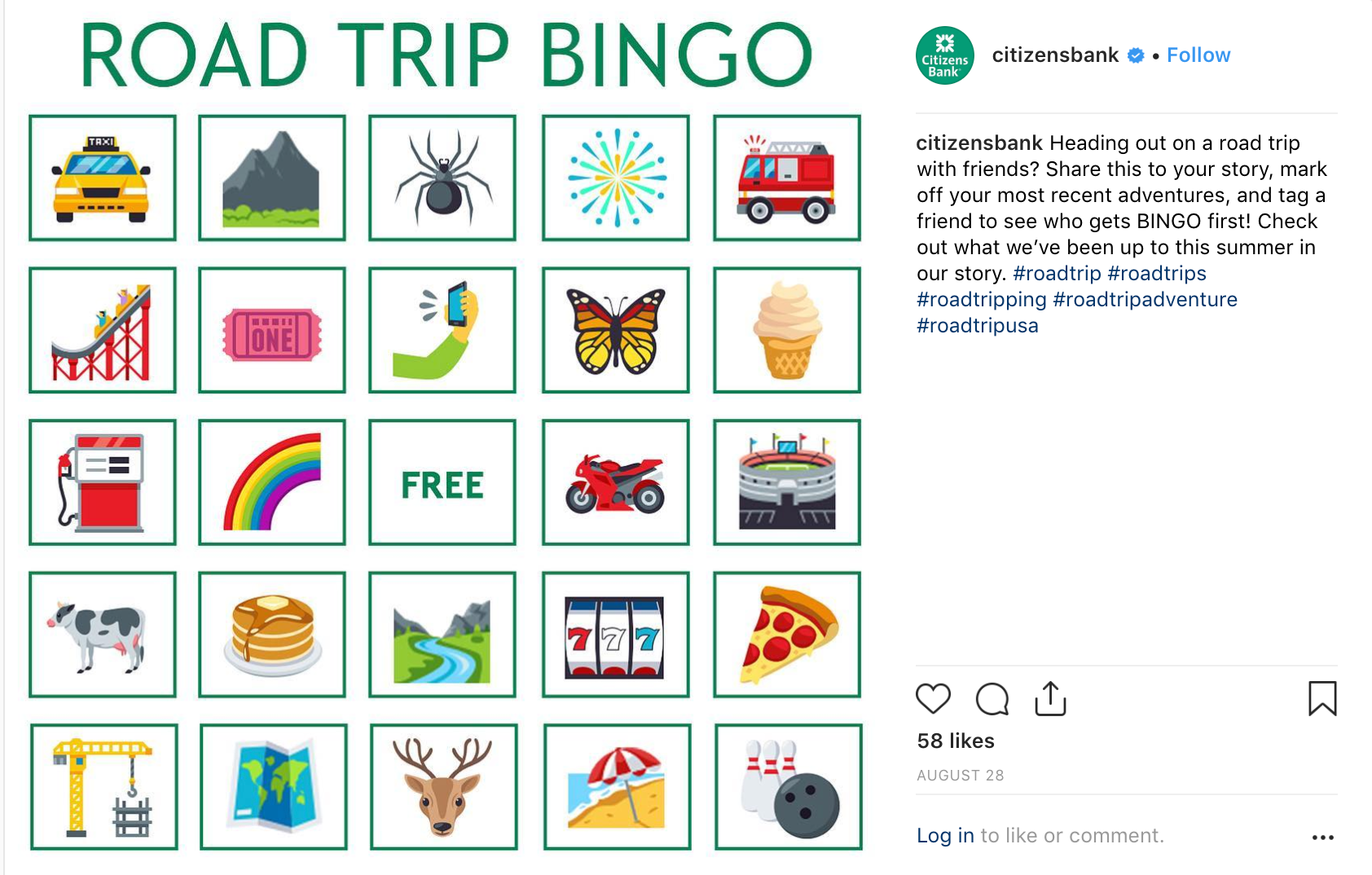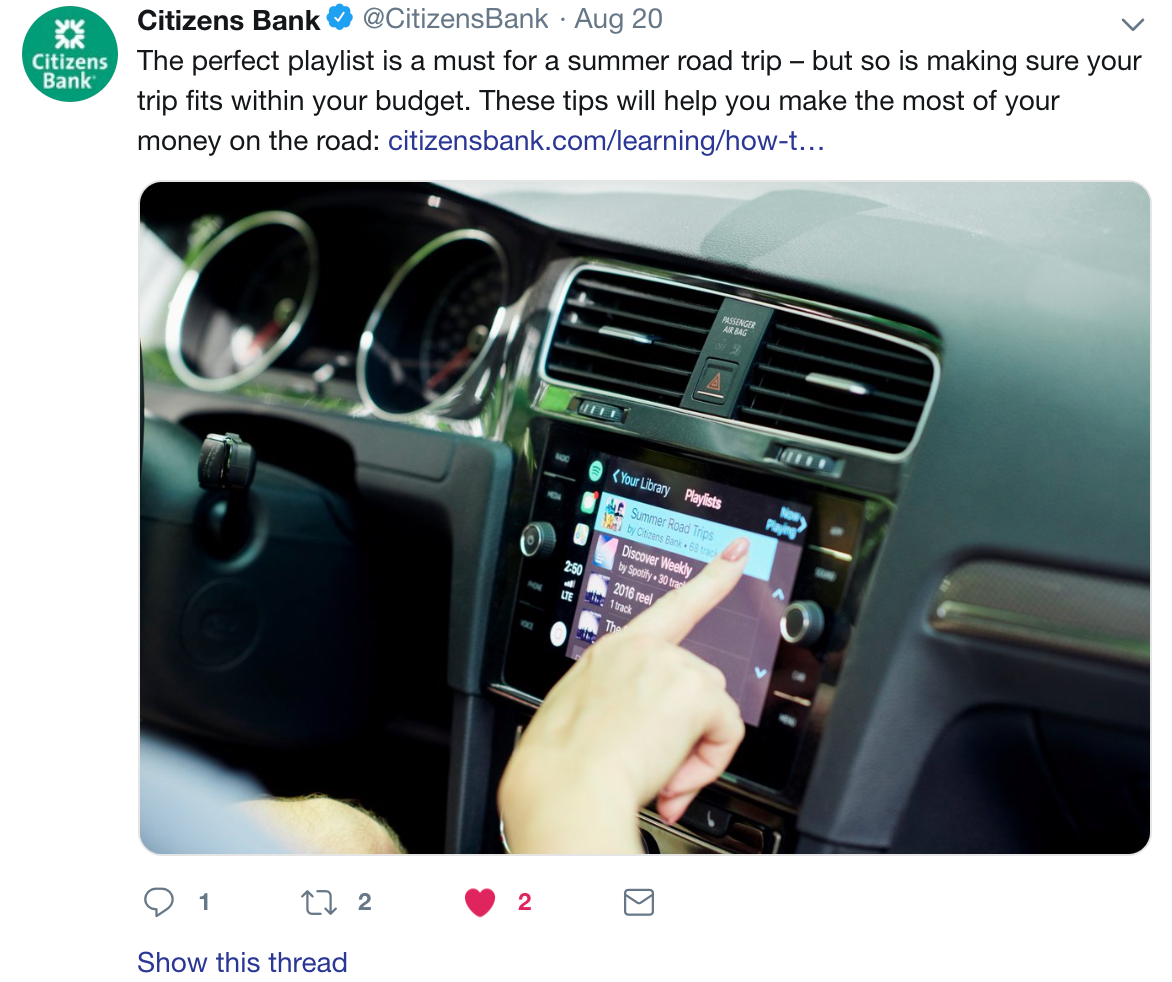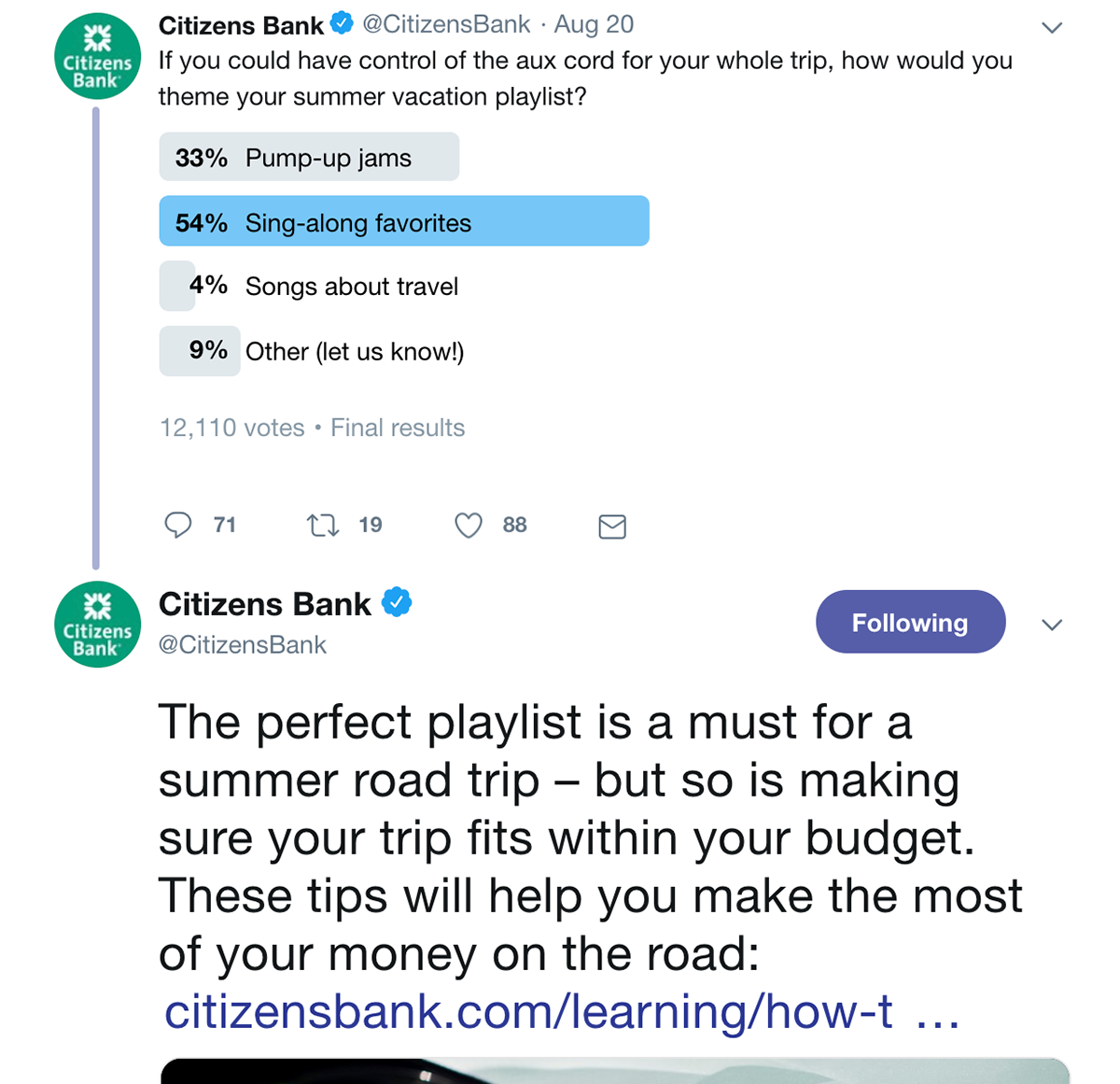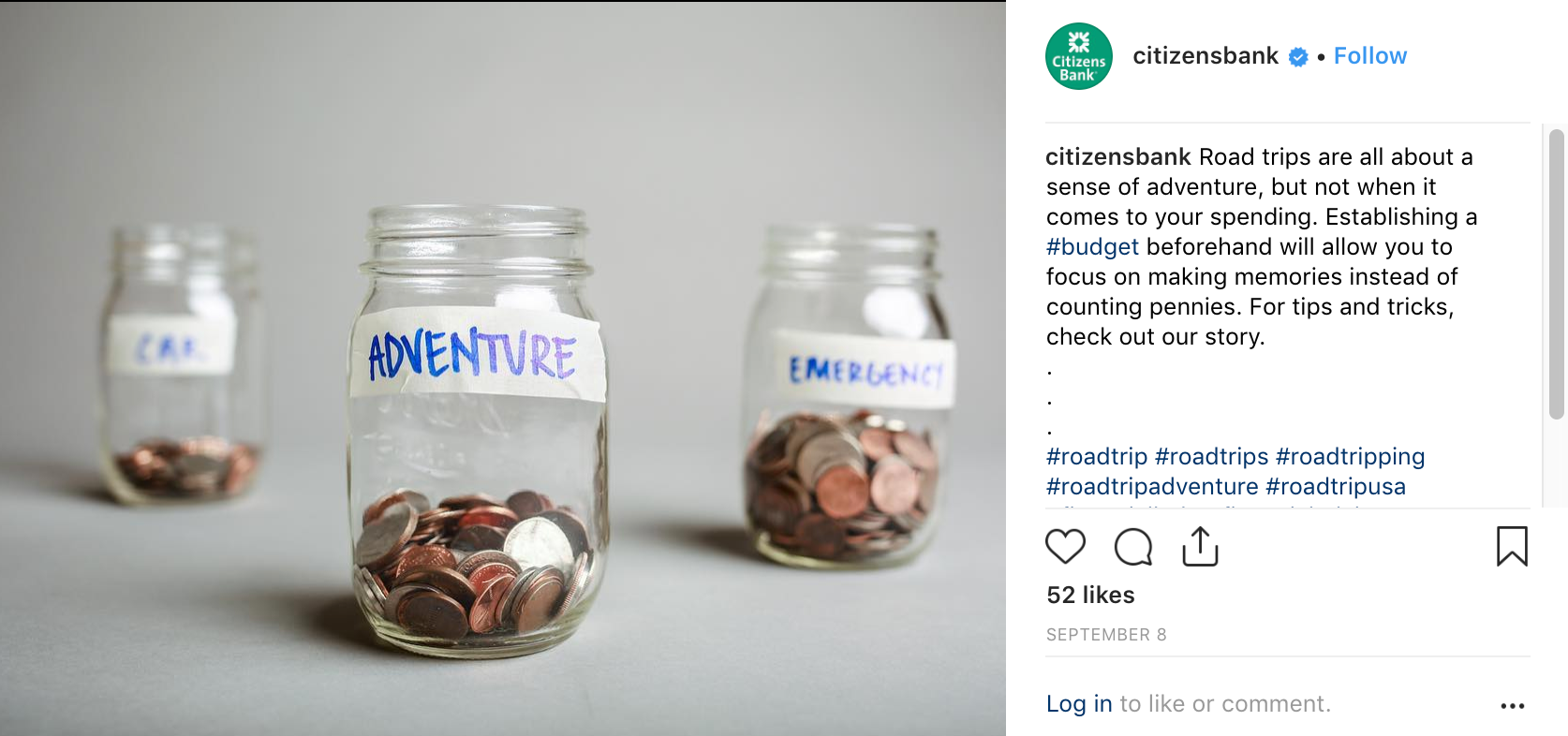 Samples from the photo shoot for custom photography that told three different stories mirroring the three audiences we were looking to reach: young families, singles, and older couples.