Create something that will get us "a lot of buzz"
Our Dunkin' Donuts client tasked the agency with creating a social concept that would create excitement and awareness around a new product, the Mountain Dew Coolatta. I thought about the strategy needing to bring two different brands together for a promotion like this. Studying the audiences and what made them similar, I came up with a concept that tied social and digital to the real world in a unique way. 

The idea:
Shoot a real block of ice with a Mountain Dew Coolatta frozen in it with a ice blaster water gun to free the cup and you win!
Fans would go to Facebook to register and choose their ideal shots for a chance to shoot the ice blaster. The first 600 each day were selected and notified via email. Each day at 11am, we'd start the gun up to go through each person's shots and the audience was able to watch in real time through streaming video on the Facebook Tab.
We built everything from the ground up. The ice and gun were set up in a warehouse and monitored. An in-store standee, emails, PR, and social were used to promote the contest.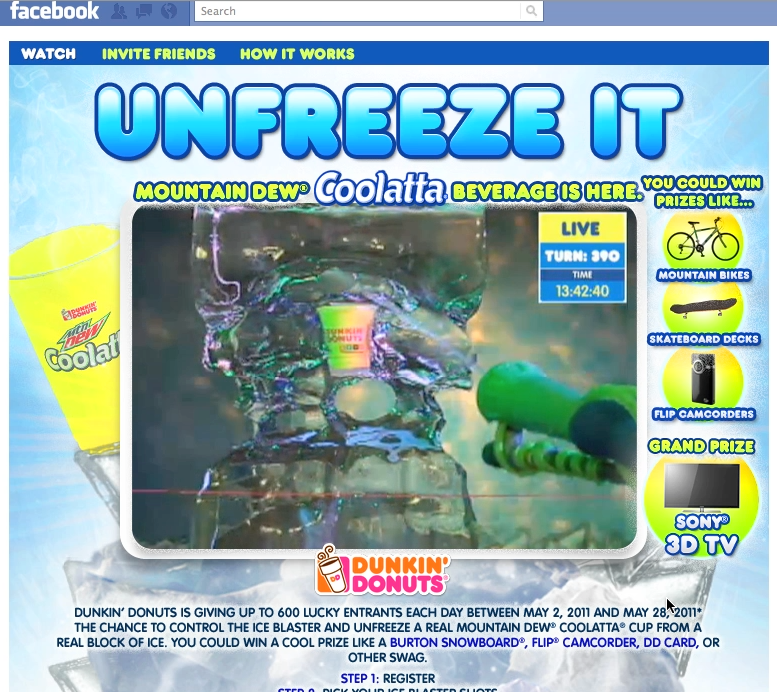 Starting at 11am, we'd livestream the gun shooting people's shots, and show their turn number.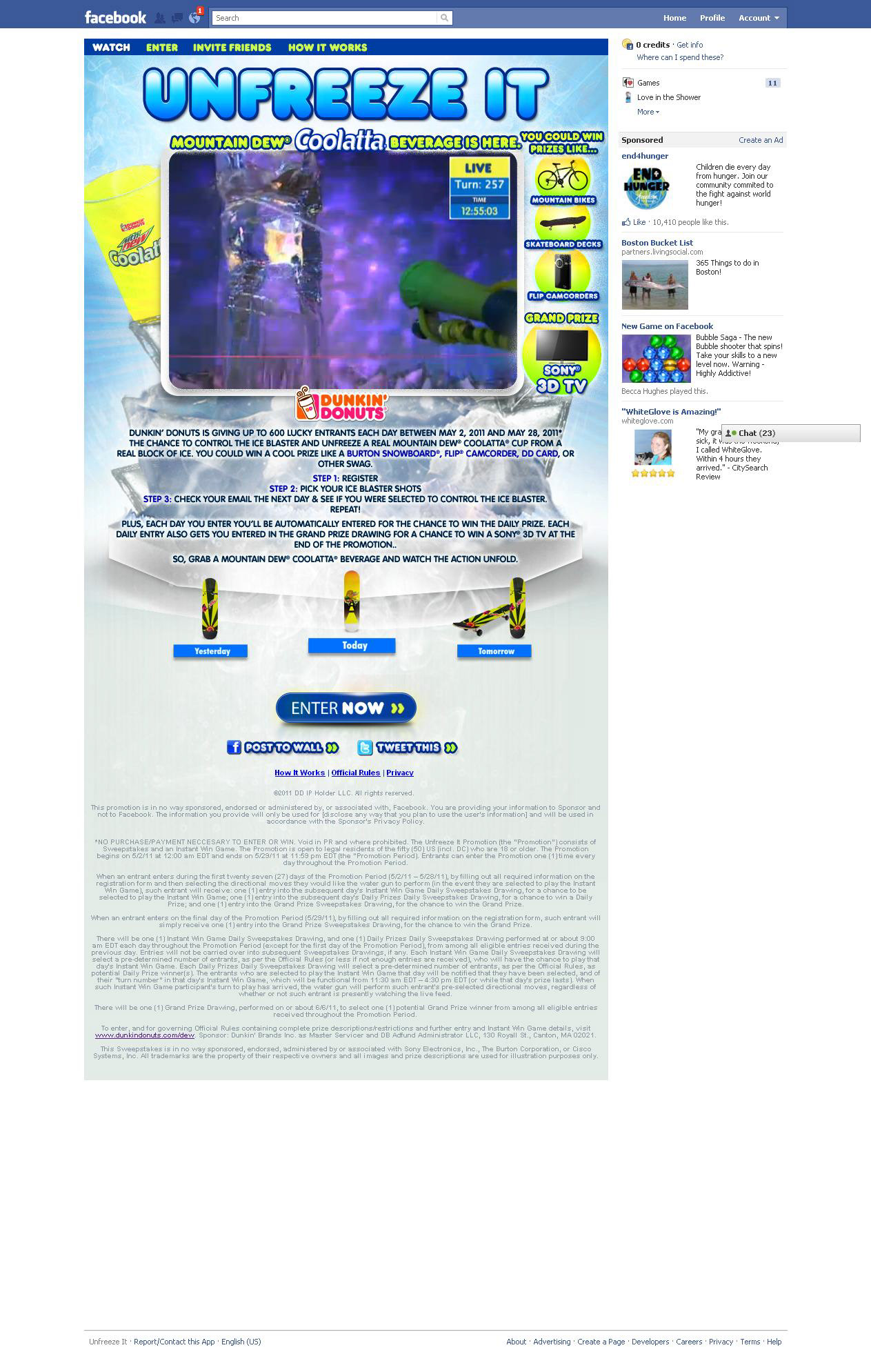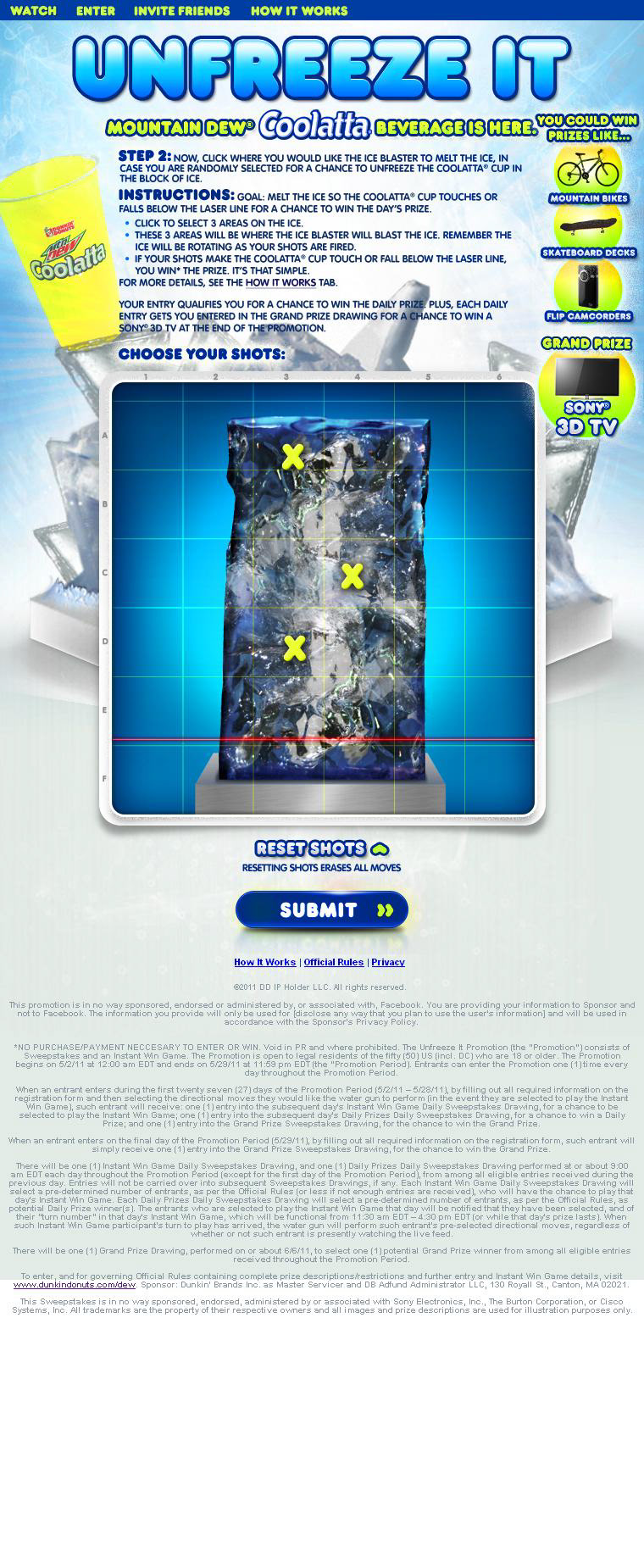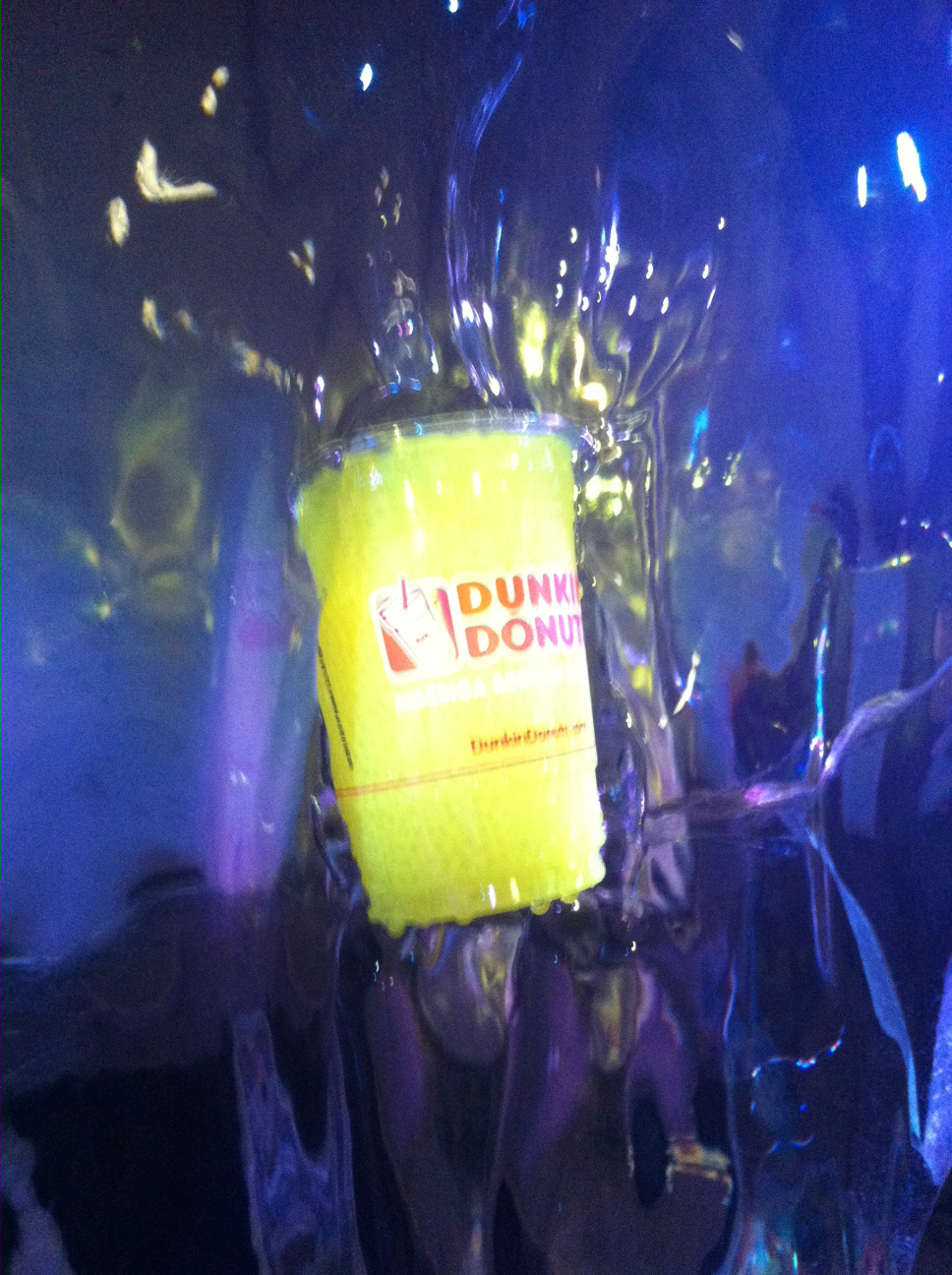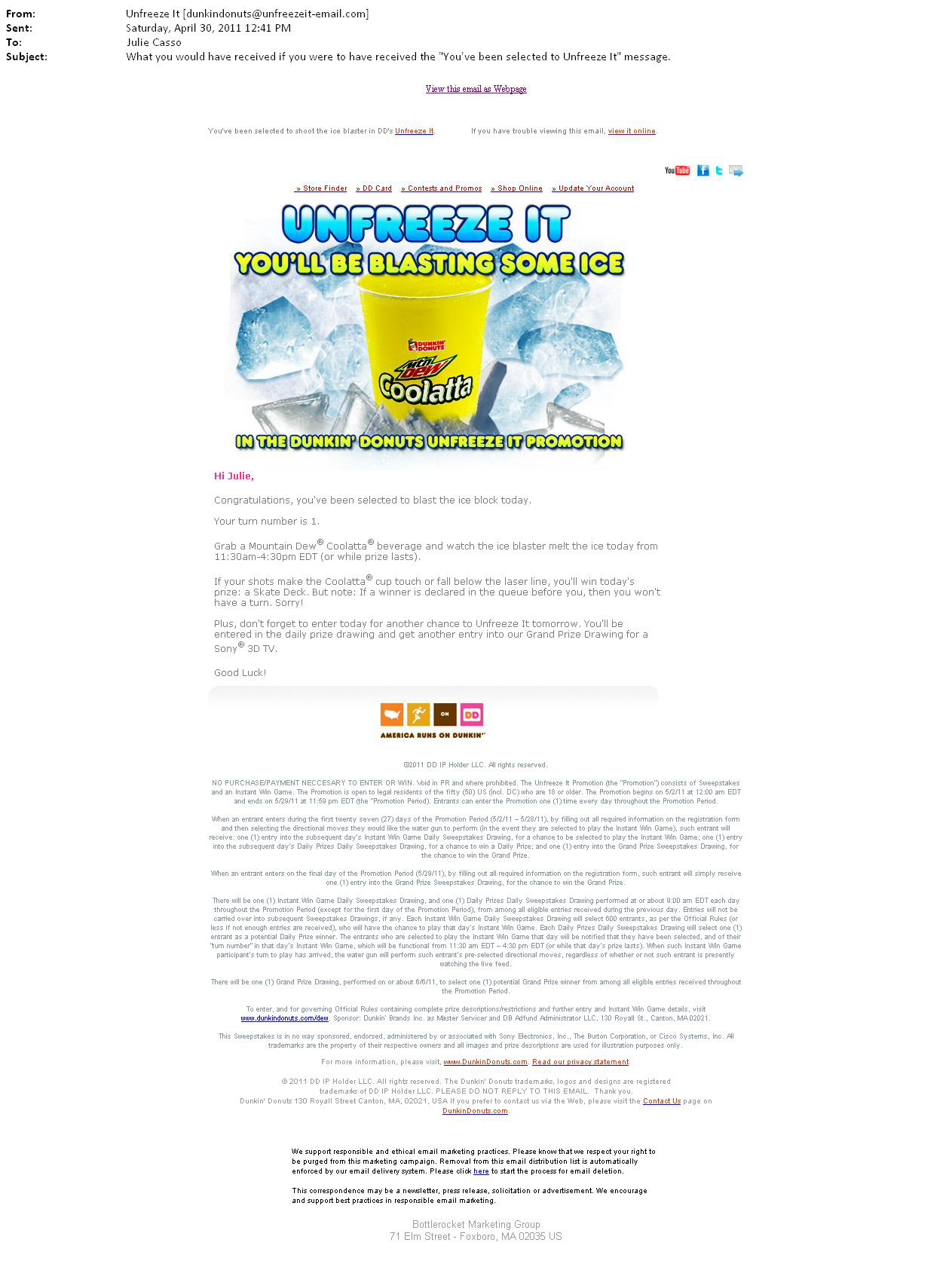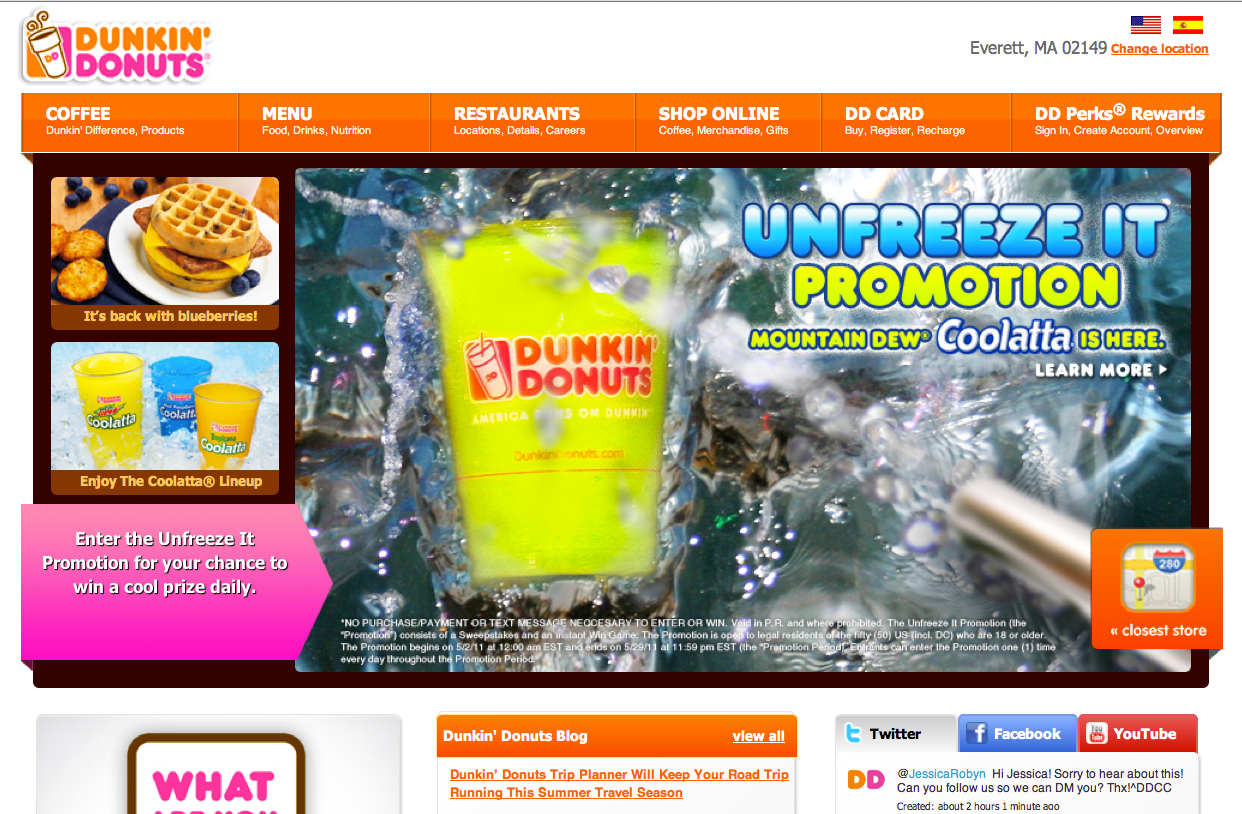 + 2011 MITX Finalist
+ 2011 Hatch Merit
+ 2011 OMMA Award Finalist