How to create a mobile app with a lasting value
U.S. Fund for UNICEF came to my agency asking for a mobile app to support their "Trick-or-Treat with UNICEF" program. In order to provide more value for the client, and to give supporters a bigger reason to download the app and leave it on their phone, I put together a strategy that extended the use cases for the app.
I presented the concept of an app that was scalable to house all the different recurring UNICEF initiatives throughout the year, as well as connect back to the UNICEF blog for the latest news, increase donation opportunities, and leverage technology to push notifications in times of emergencies.
The result was turning this one project into a long-term relationship where we supported multiple programs for UNICEF, including the iPhone app, a Facebook app, website, banner ads, and more.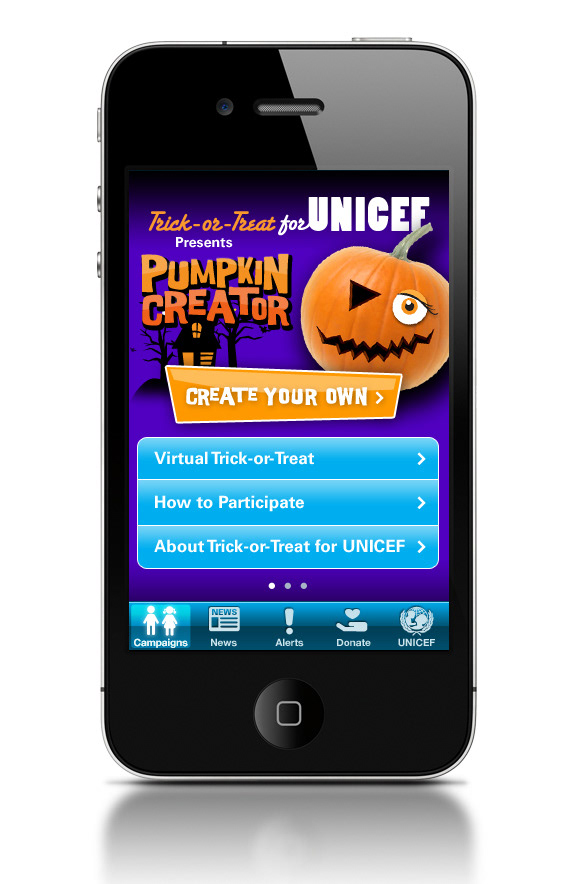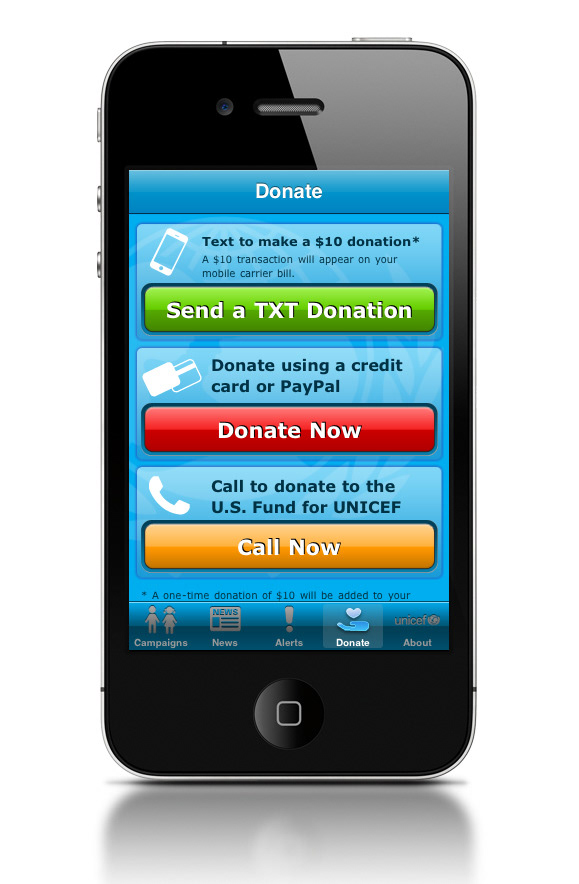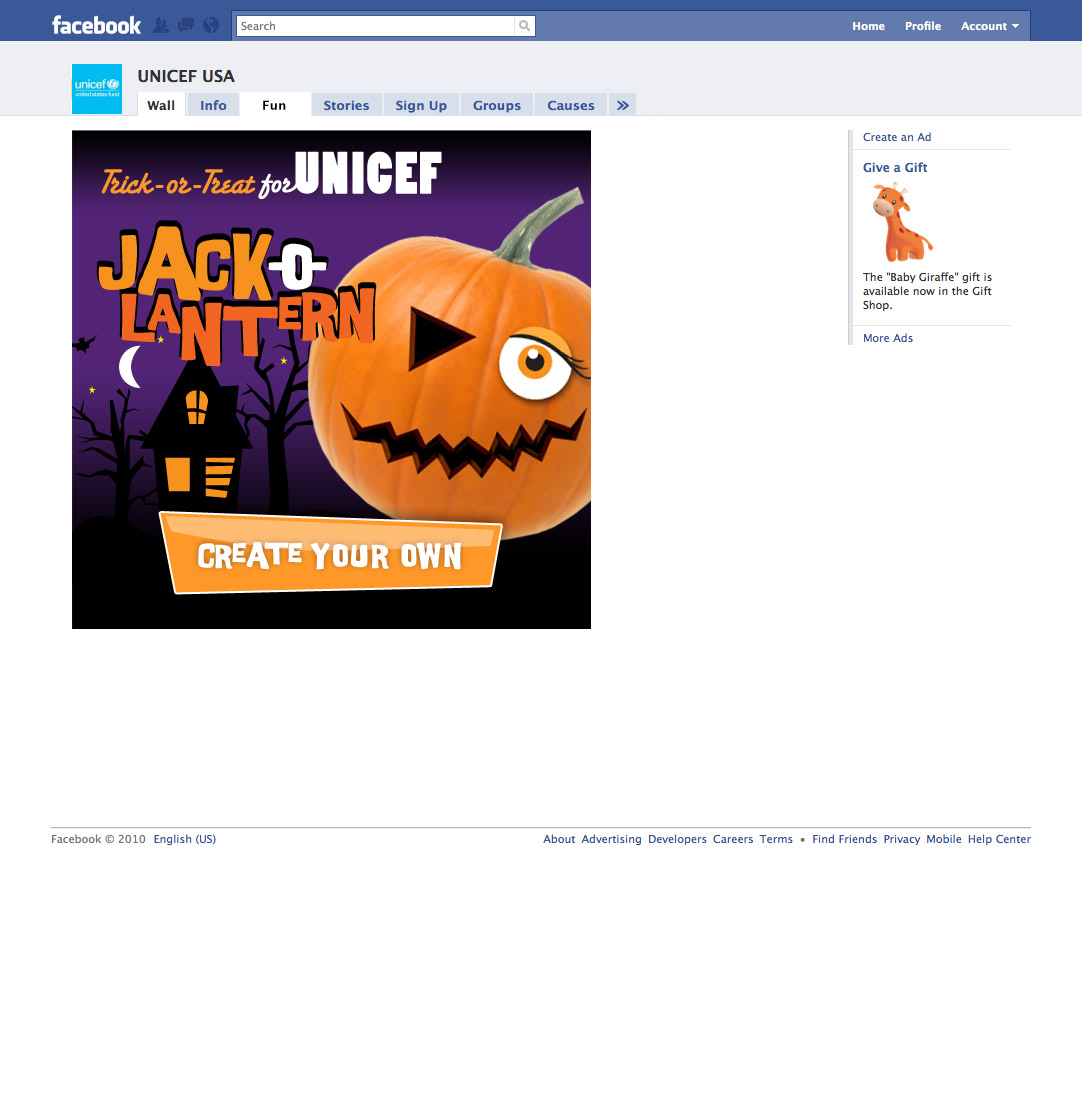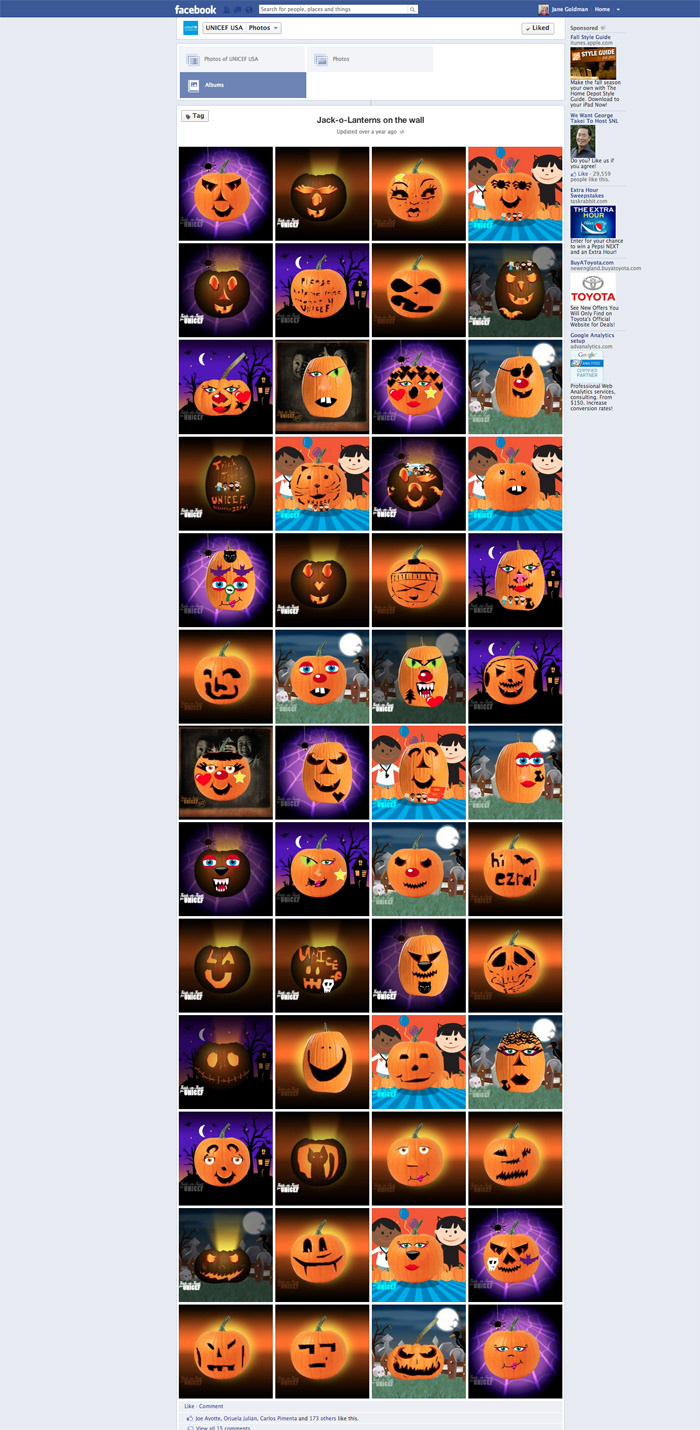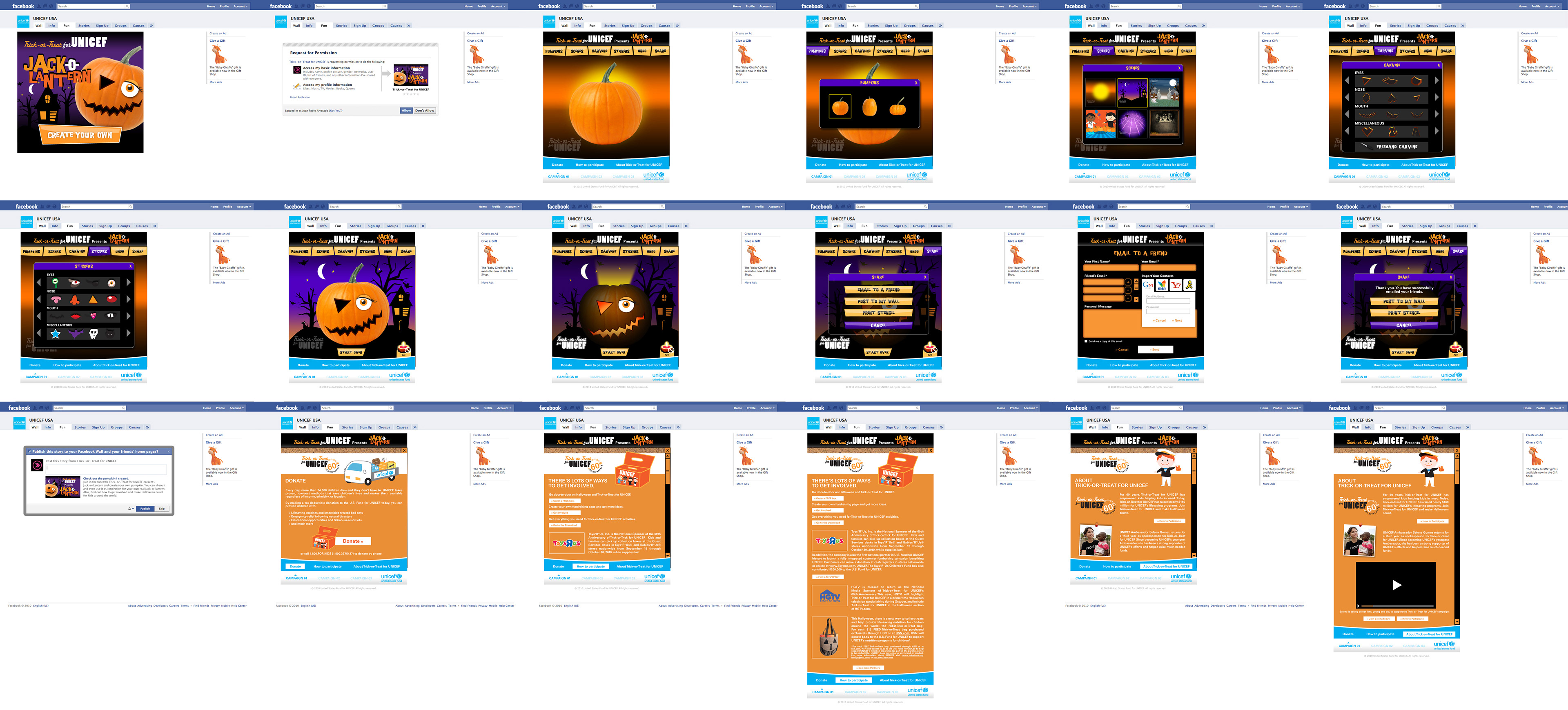 DESIGN COMPONENTS FOR APP